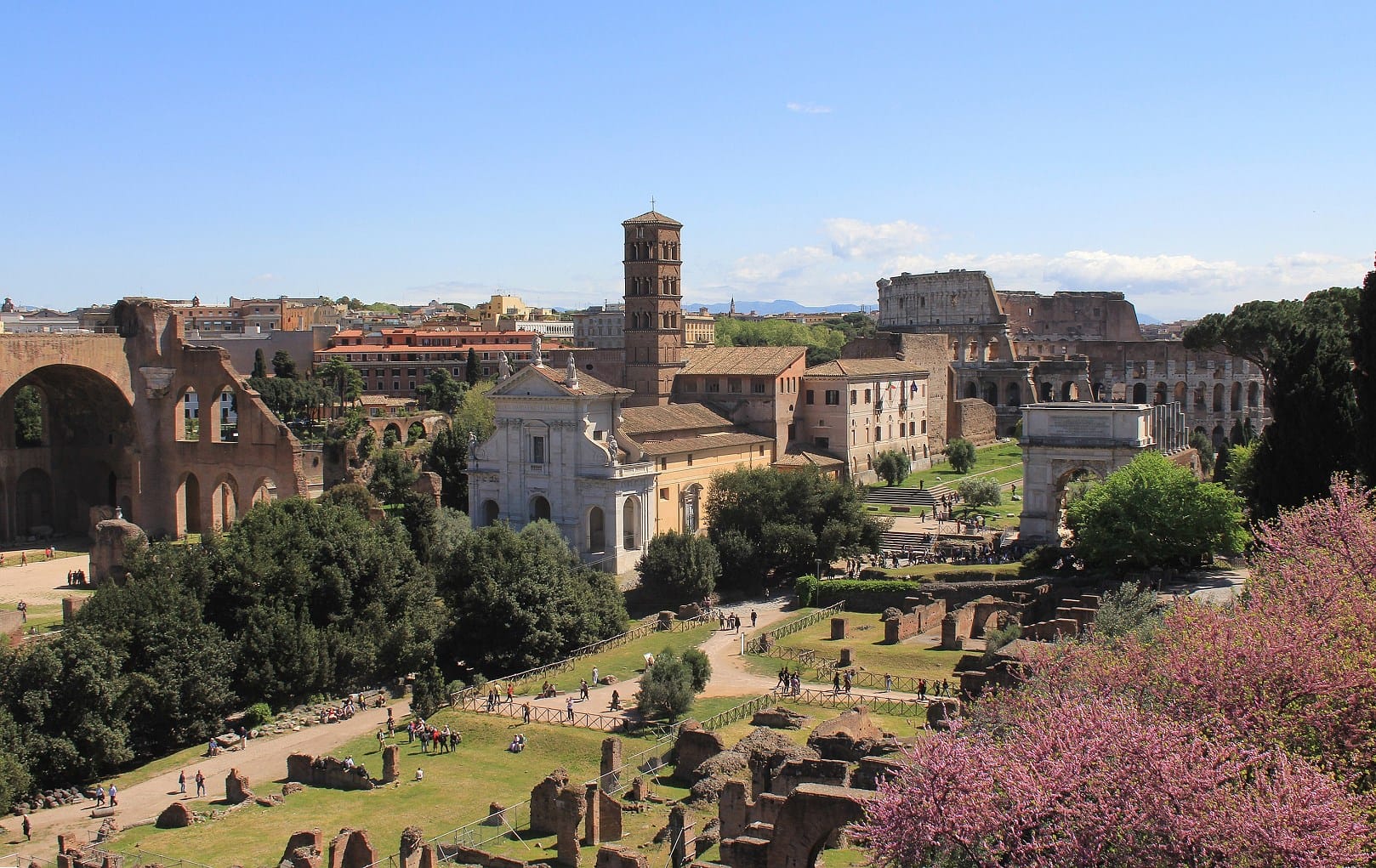 Palatine Hill tickets: how to visit Palatine Hill and its Gardens
---
Palatine Hill is one of the most talked about places in Rome, with amazing views and lots of history.  Whether you're interested in visiting Palatine Hill and Gardens as a standalone attraction, or you're wanting to combine it with a trip to the Colosseum or the Roman Forum, it's definitely worth visiting.
But if you want to make the most of your visit, it can be wise to plan in advance, so here's everything you need to know about how to visit Palatine Hill and Gardens.
Whilst for most people the Colosseum is the first go-to ancient Roman site, Palatine Hill is actually one of the oldest parts of the city.
In ancient times, it was the wealthiest and most desirable area to live in, and as such was lived in by the city's elite. Aristocrats and emperors used to live on this Mount, and enjoy views of the Roman Forum below on one side, and the Circus Maximus on the other side.
According to legend, the Hill is also the birthplace of Rome. The legend states that Luperca, a she-wolf, raised the brothers in a cave on Palatine Hill, and when they grew older they decided to build a city. However, Remus and Romulus couldn't agree on how to proceed with building a city, so Romulus killed Remus, and created the city of Rome.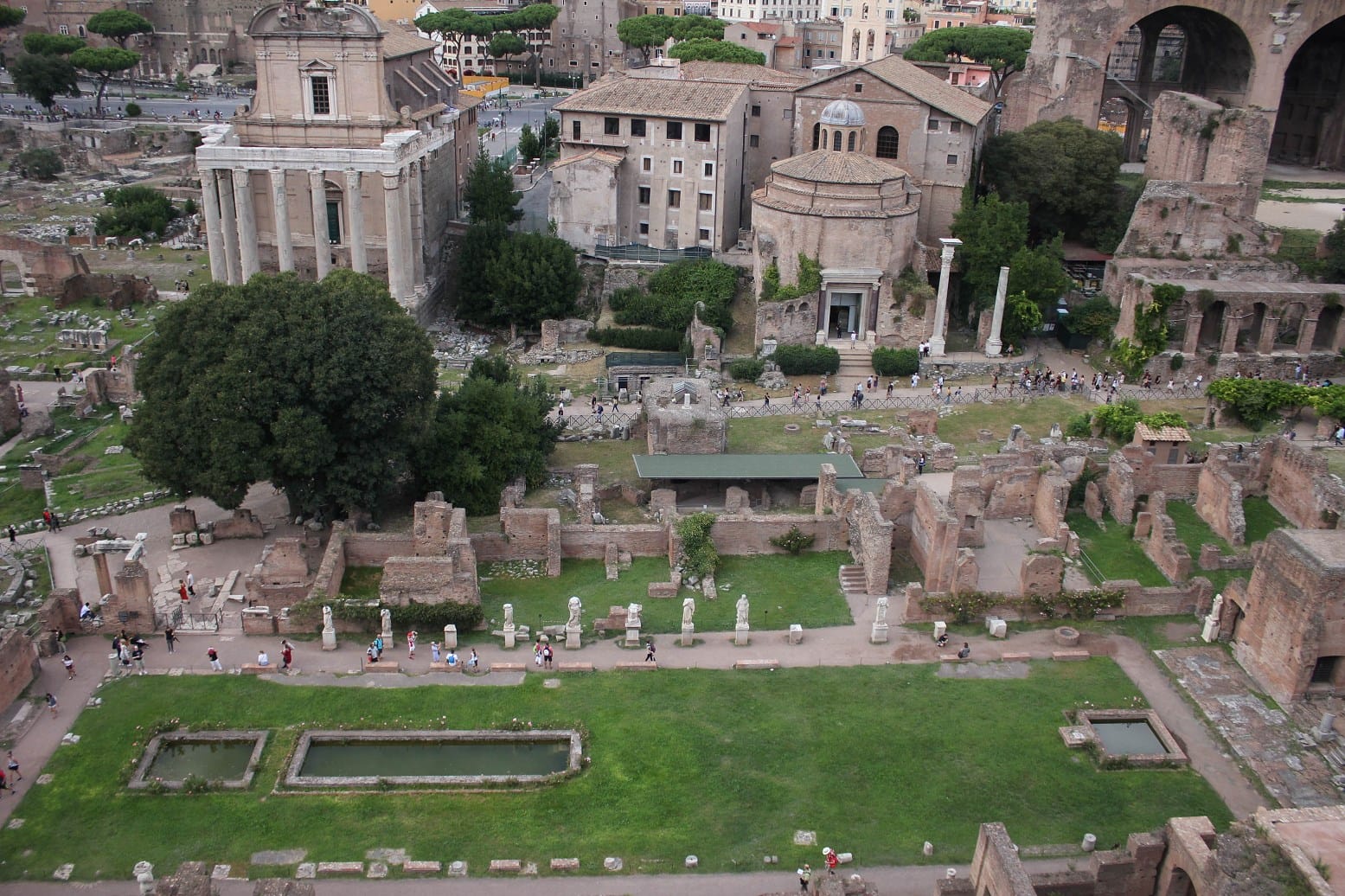 How to get to Palatine Hill ?

The Palatine Hill entrance is adjacent to the Roman Forum and the Colosseum, so the closest metro stop is Colosseo (line B). If you're taking the bus, the bus stop is also called Colosseo.
What will you see during a visit to Palatine Hill ?
Palatine Hill has hundreds of ruins for you to see, so many that it's like stepping back in time to ancient Rome.
The Hill is also home to several buildings of interest, including the House of Augustus, the House of Livia, the Domus Flavia, and the Hippodrome of Domitian. There's also the Palatine Museum, which showcases ancient Roman artefacts that have been discovered.
To enter some of these buildings though, you'll need the Super Ticket, which gives you access to the Colosseum, Roman Forum and Palatine Hill, as well as the House of Augustus, the House of Livia, the Palatine Museum and more.
As well as the ruins, you'll also see the Farnese Gardens. This area is an oasis of calm in a bustling city, and a beautiful burst of life after visiting the ruins of the fallen Roman empire. The gardens were built in the 16th century, on top of the ruins of the Palace of Tibulus.
View over the Circus Maximus
As well as taking in everything Palatine Hill has to offer, be sure to check out the views. The views over the Roman Forum 40 meters below, and the Circus Maximus will take your breath away. With no sign of the modern day city in sight, you'll be looking down on ancient Rome, and you'll feel like you've been thrown back in time.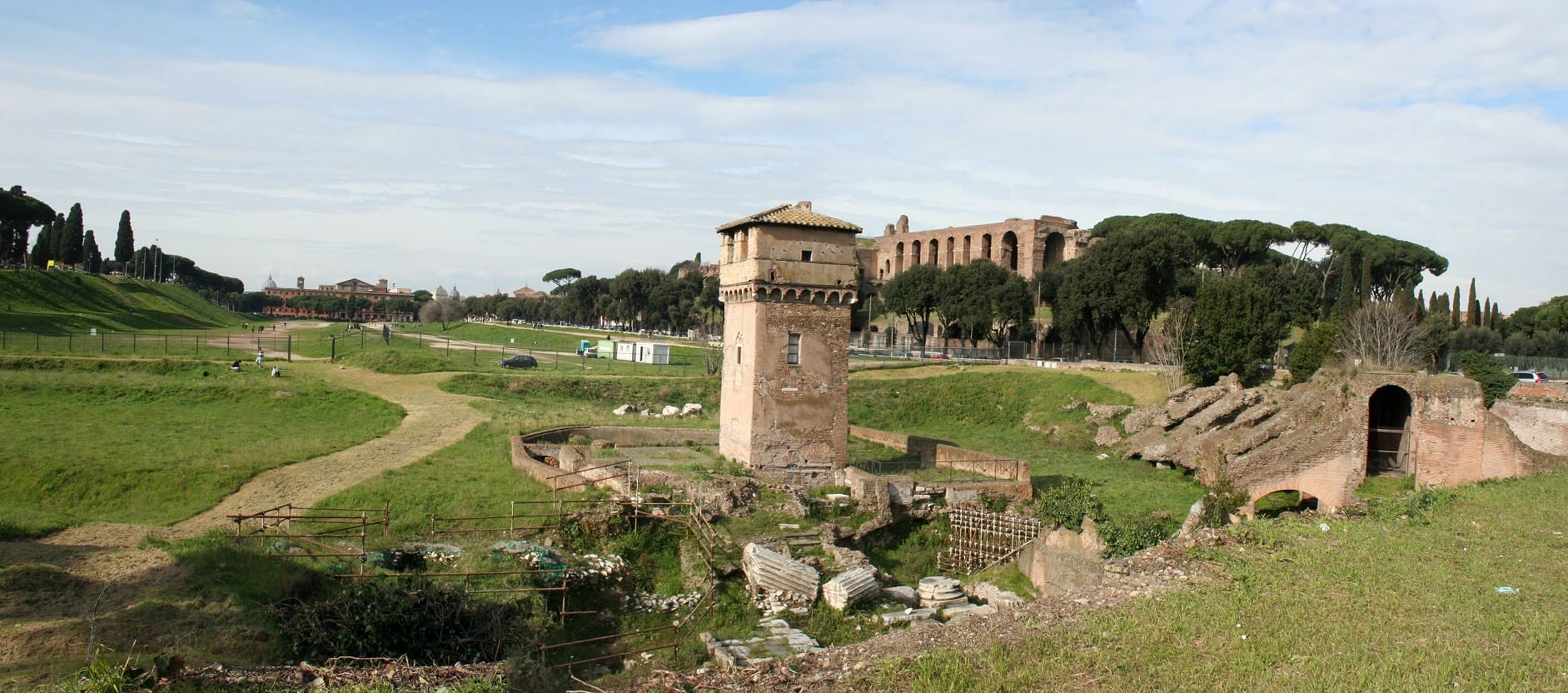 How to make the most of your Palatine Hill visit ?

The first way to make the most of your visit is to book your tickets in advance. This is going to reduce the amount of time you have to wait in line, and means that all you have to do when you arrive is start enjoying your day.
Palatine Hill tickets include access to the Colosseum, the Roman Forum and Palatine Hill entrance.
We'd also recommend not trying to visit all three of these attractions on the same day. Both the Roman Forum and Palatine Hill are quite large areas, and if you want to enjoy them fully, it's worth splitting your visit between two days, perhaps the Colosseum and Roman Forum one day, and Palatine Hill the next. Whatever ticket you buy will be valid for 2 consecutive days anyway.
Most people spend around two hours at the Colosseum, and about an hour and a half at the Roman Forum, and the same again at Palatine Hill. So whilst you could squeeze them all into a day, there wouldn't be much spare time for grabbing lunch or a coffee. And let's face it, sight-seeing can be quite tiring, so it's worth allowing yourself some spare time.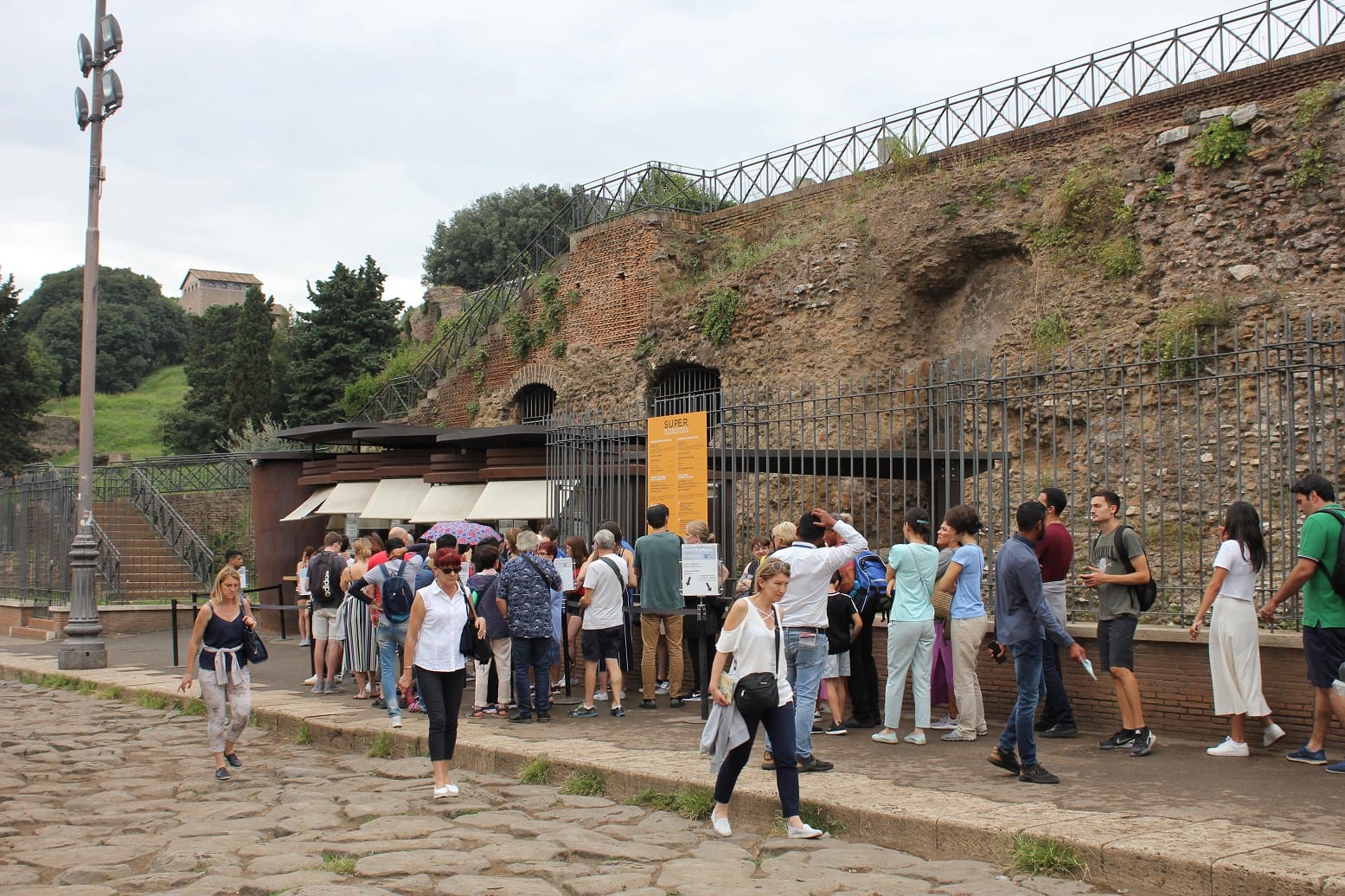 Palatine Hill tickets: how to skip the line ?

If you don't want to wait in line at Palatine Hill, you should consider buying a skip the line ticket. Skip the line Palatine Hill tickets will mean that at all three attractions (Colosseum, Roman Forum and Palatine Hill) you'll be able to skip the queues, which can get quite extensive, and go straight on in.
Should you book a guided tour of Palatine Hill ?
Booking a guided tour of Palatine Hill is definitely worth doing. You'll skip all the lines, as your tour guide will march you straight through, you'll have an experienced guide to tell you about the history and take you to the best spots, and if you have any questions, you've got someone to ask.
If you're visiting Palatine Hill on your own you won't get the full history of the ruins, you'll just get the snippets that are written on the information boards. So if you want to make the most of your visit, and learn all about the history of Palatine Hill, a guided tour is the only way to make sure you get all of the best information.
However guided tours can be much more expensive than just buying a ticket and using a guide book or the audio guide to learn about the area.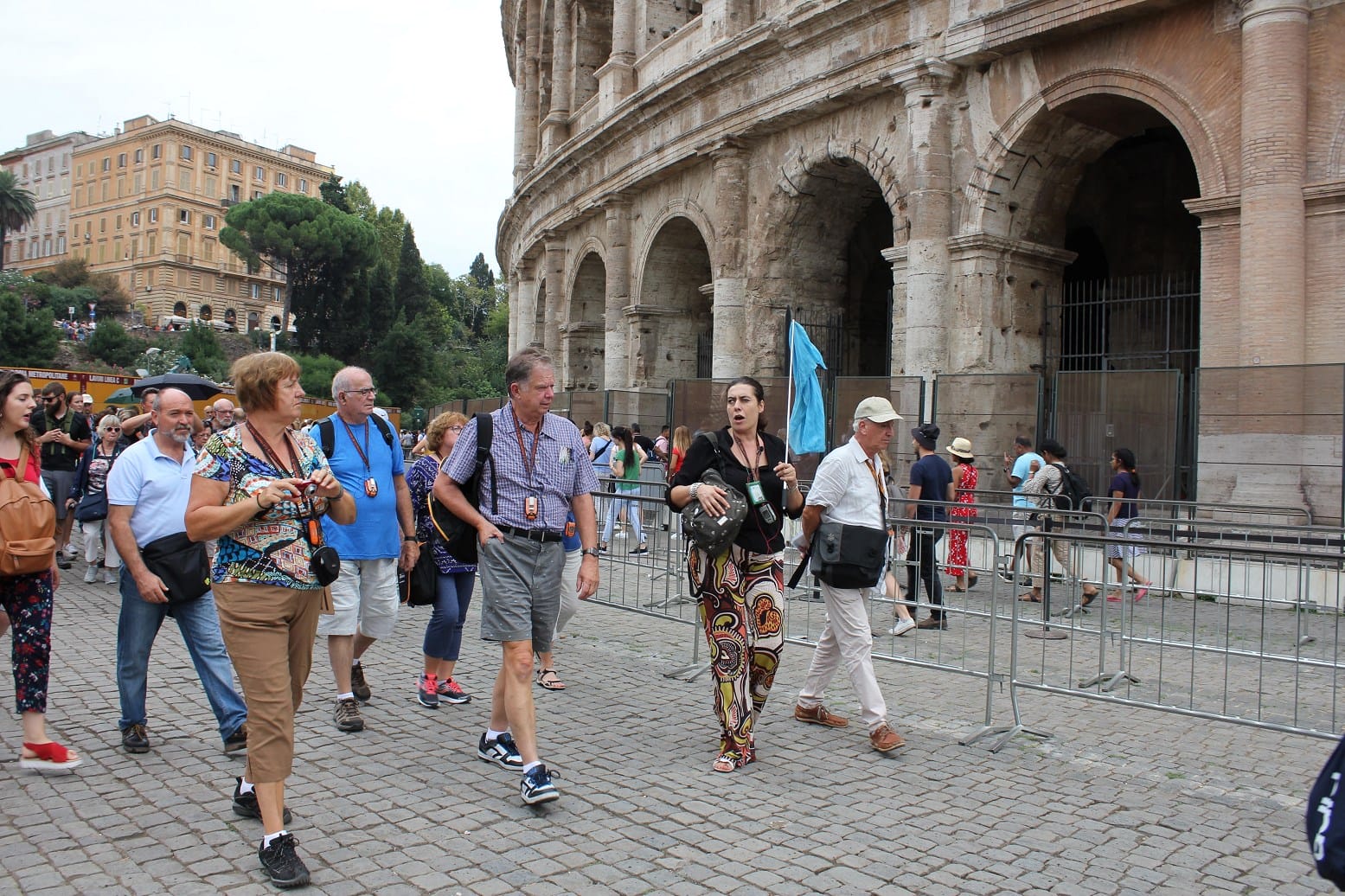 What's the best time to visit Palatine Hill ?
Palatine Hill hours of operation are 8:30am to 7pm, but choosing a prime time to visit during the Palatine Hill hours can make your experience much more enjoyable.
Arriving at Palatine Hill early in the morning (8:30am) or later in the afternoon (4pm-5pm) can mean the area is much less crowded. With less people about, you'll have more space to enjoy the sights and take some great photos. You'll also spend less time queueing for entry.
Another benefit of visiting Palatine Hill is that at these times the sun is quite low in the sky. A low sun means two things: 1) it's a bit cooler (which is definitely a bonus during summer), and 2) a low sun makes for much better pictures.
The Palatine Hill hours mean that you only have until 7pm to enjoy the area and the sights, but at certain times of year, sunset happens before this time. And watching sunset over Palatine Hill and the Roman Forum is a truly amazing sight.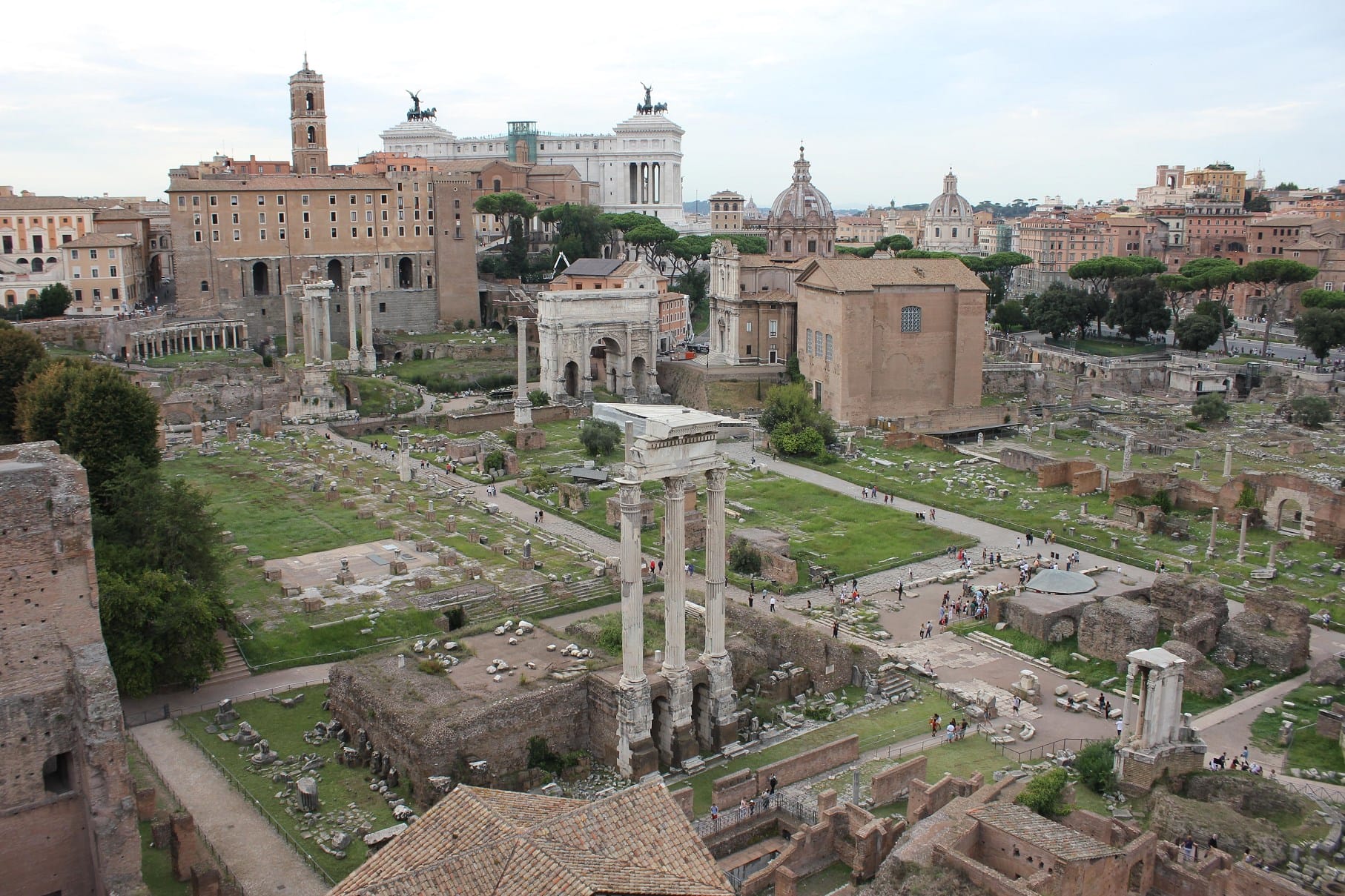 Is the Roma Pass worth it ?
The Roma Pass gives you entrance to the Colosseum, Roman Forum and Palatine Hill, but it's a tourist pass for those who plan on doing as much as possible during their time in Rome.
If you plan on making the most of the free and discounted attractions and travel it offers, it's definitely worth the 28 or 38 euros (depending on whether you buy the 48 or 72 hour pass). In fact, you'll even save money by using this pass.
However, it's not worth it just as a ticket to the Colosseum, Roman Forum and Palatine Hill.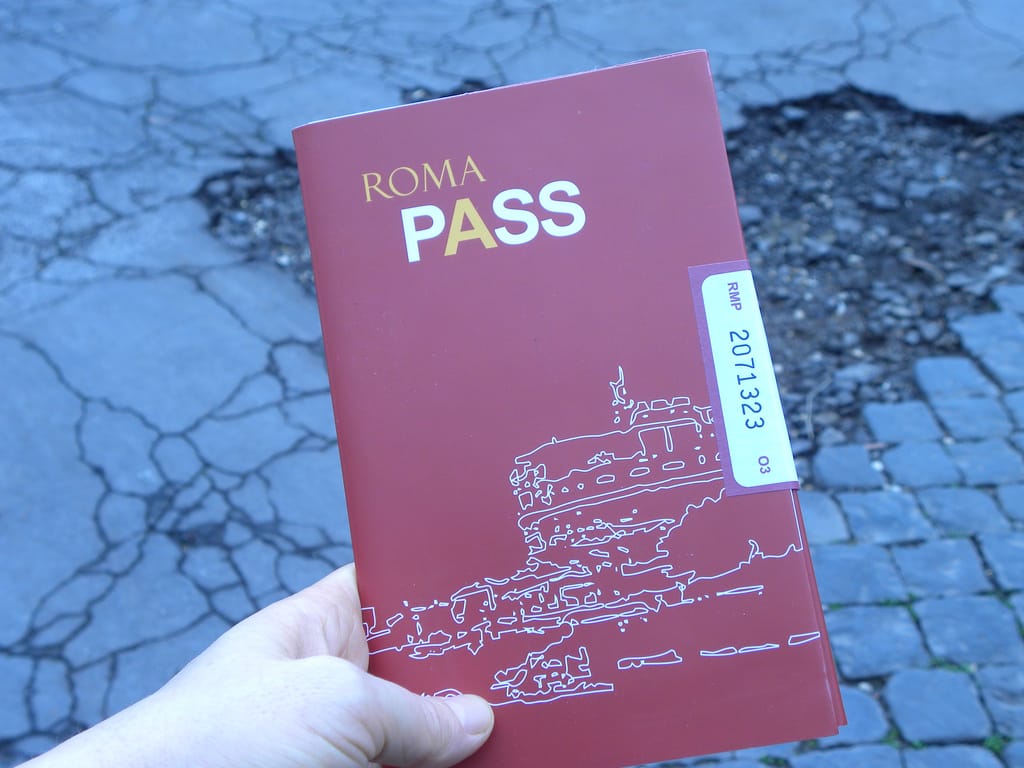 Things to know before visiting Palatine Hill
Palatine Hill is an important historical site, which means you'll need to go through security checks at the Palatine Hill entrance.
This can be a lengthy process, so leave yourself some time to go through security, especially if you're entering later in the day.
Skip the line Palatine Hill tickets unfortunately don't apply to security, so even with those tickets, you'll need to wait in line for security.
Unfortunately, whilst there's lots of security at Palatine Hill, it's not possible to stop every pickpocket. So keep an eye on your belongings, and don't leave any valuables exposed or in easy-to-access places.
There are several restrooms on Palatine Hill and in the Palatine Museum.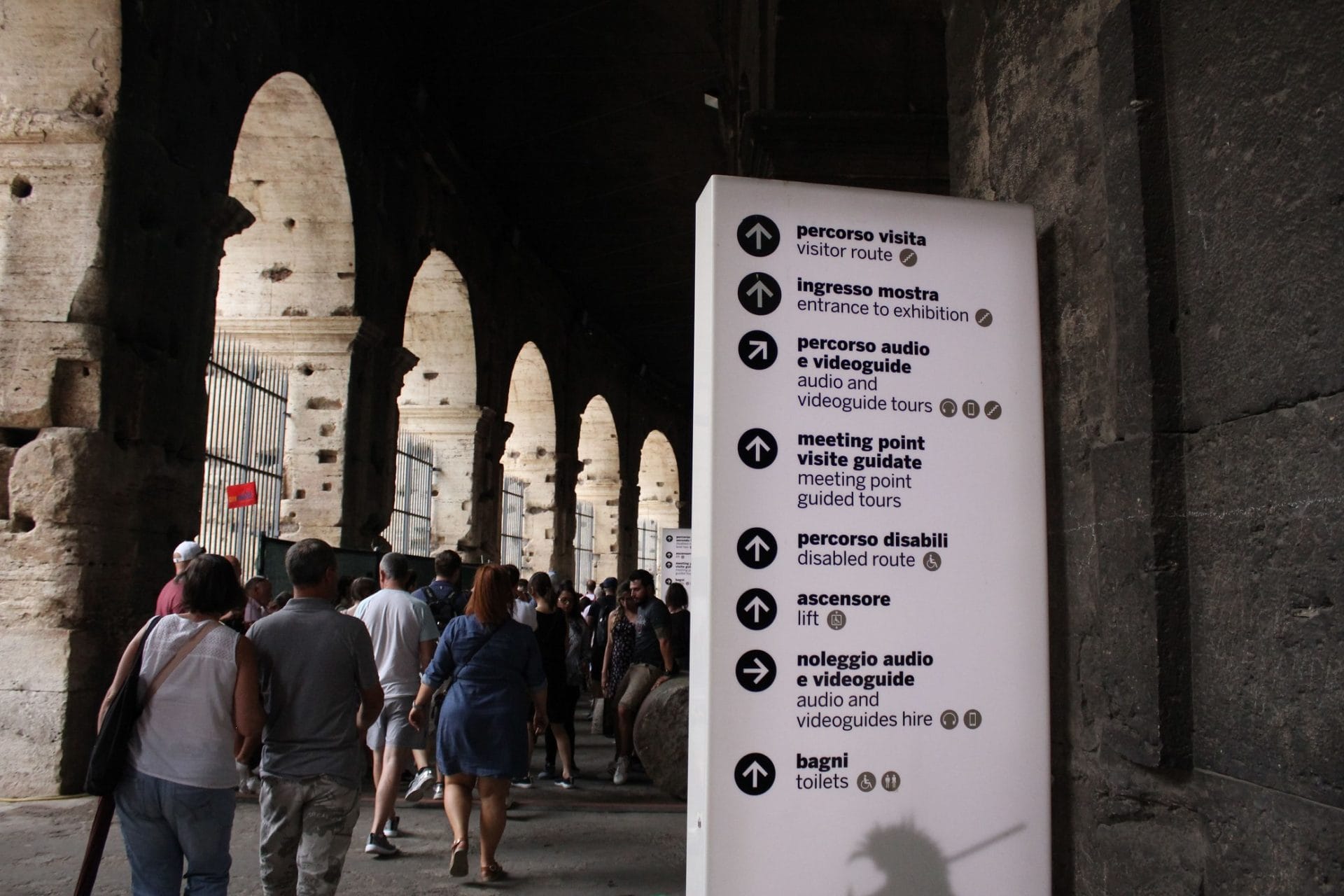 Palatine Hill is a beautiful area and definitely worth visiting, but if you want to make the most of your visit there are few things you should do. Buy your tickets in advance, decide whether or not you want to skip the line, arrive at off-peak times, and think about whether or not a guided tour is for you.