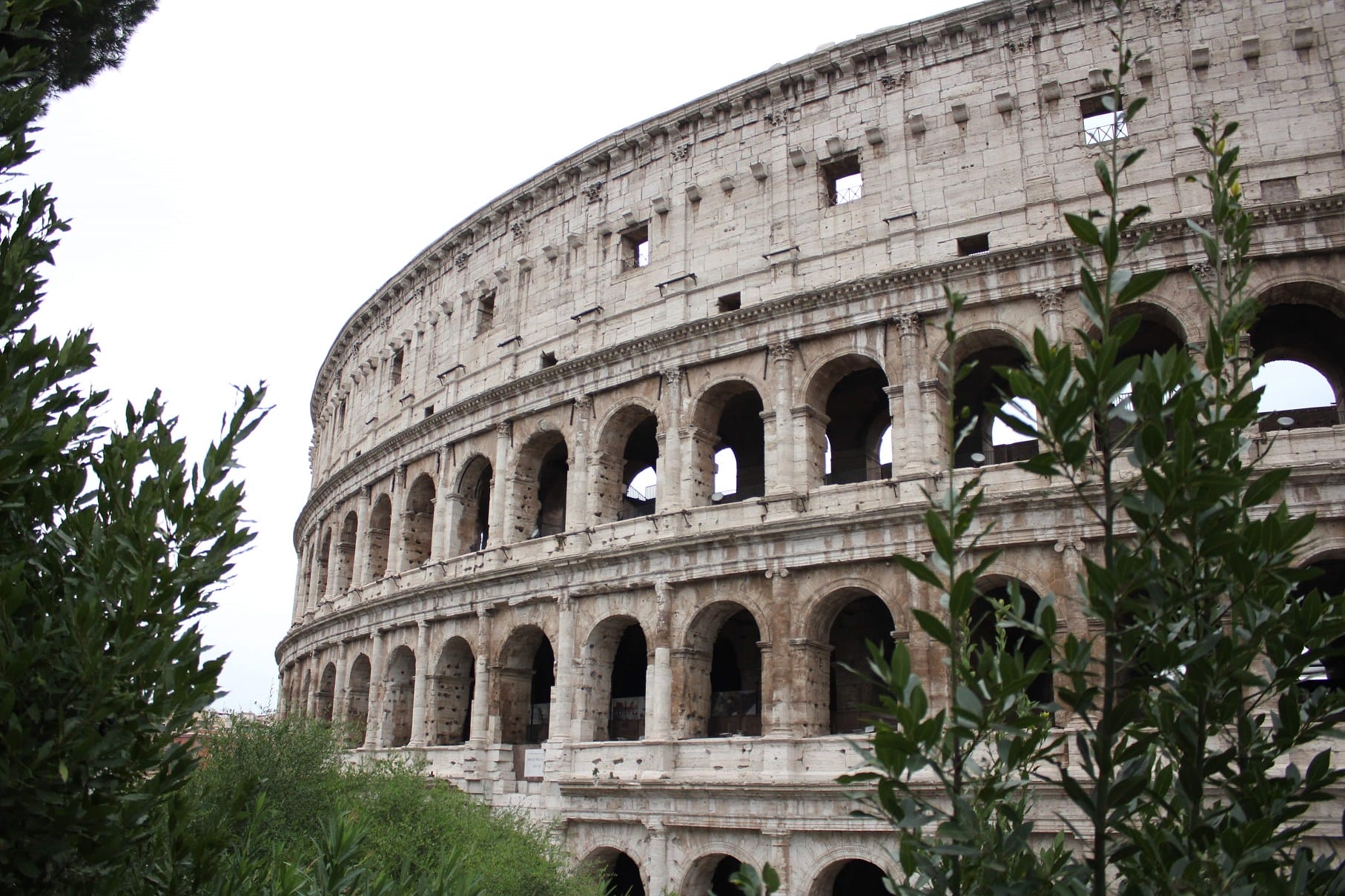 Where to buy Colosseum tickets: admission and price
---
Traveling to Rome and visiting the world wonder that is the Colosseum is an amazing experience, but it's one that's worth planning in advance.
Just like any city, Rome is always bustling with people, and with the Colosseum being Italy's most popular and most visited attraction, you can imagine how busy it gets.
Buying your Colosseum tickets in advance can make your sightseeing day run much more smoothly, and can mean you can skip the ticket lines.
But there are a few different ticket types, and different places to buy your Colosseum tickets. So here's everything you need to know about how and where to buy Colosseum tickets.
Different types of Colosseum tickets
There are few different ticket types on offer for the Colosseum, so it's worth looking into what ticket is going to be best for you and your travel companions. The Colosseum tickets price will also vary depending on which ticket you choose.
Individual tickets (set entrance time)
These individual tickets are the standard Colosseum tickets, and as such, they're the cheapest. The Colosseum tickets price of Individual tickets is € 12 full price, or € 7,50 for those that qualify for a reduced ticket. (Scroll down to see more about ticket reductions)
They can be bought by individuals, or in bulk by groups. When you purchase this ticket, you'll be given a set entrance time to the Colosseum.
As well as entrance to the Colosseum, the individual ticket also gives you access to the Roman Forum/Palantine Hill, and any ongoing exhibitions. However, you don't have to visit them on the same day.
Your ticket will be valid for the day of Colosseum entrance, and the following day, so you could spread your visit across two days if you'd rather. You will only be able to enter the Colosseum once.
Groups of between 14 and 50 can purchase the amount of individual tickets needed, but they must book online in advance. For a group, it's the same Colosseum tickets price as individual tickets.
To book group tickets, you need to reserve tickets for at least 14 people online. And if your numbers change, as long as you've reserved 14 or more tickets, if you need to add any extra people, you can do so in person at the Colosseum ticket counter. The same rules apply to school bookings.
When visiting the Colosseum as a group, you'll need to arrive 30 minutes before your dedicated entrance time.
Super tickets give you access to more attractions than the standard individual ticket. As well as one entrance to the Colosseum, you'll be able to access the Roman Forum/Palatine twice – once on the same day as the Colosseum, and once the day after.
You'll also have access to the Neronian Cryptoporticus, the Palatine Museum, Aula Isiaca, Augustus' House, Livia's House, the Temple of Romulus and the Santa Maria Antiqua.
As well as these extra attractions, you'll also be able to visit any temporary exhibitions (the individual ticket only includes ongoing exhibitions).
Whilst this ticket includes more attractions, it's valid for the same amount of time as the individual ticket: 2 consecutive days. So it's a great option for those wanting to pack as much into their visit as possible.
It's also not much more expensive than the standard ticket, at only €18 for a full paying adult or €13,50 for a concession ticket.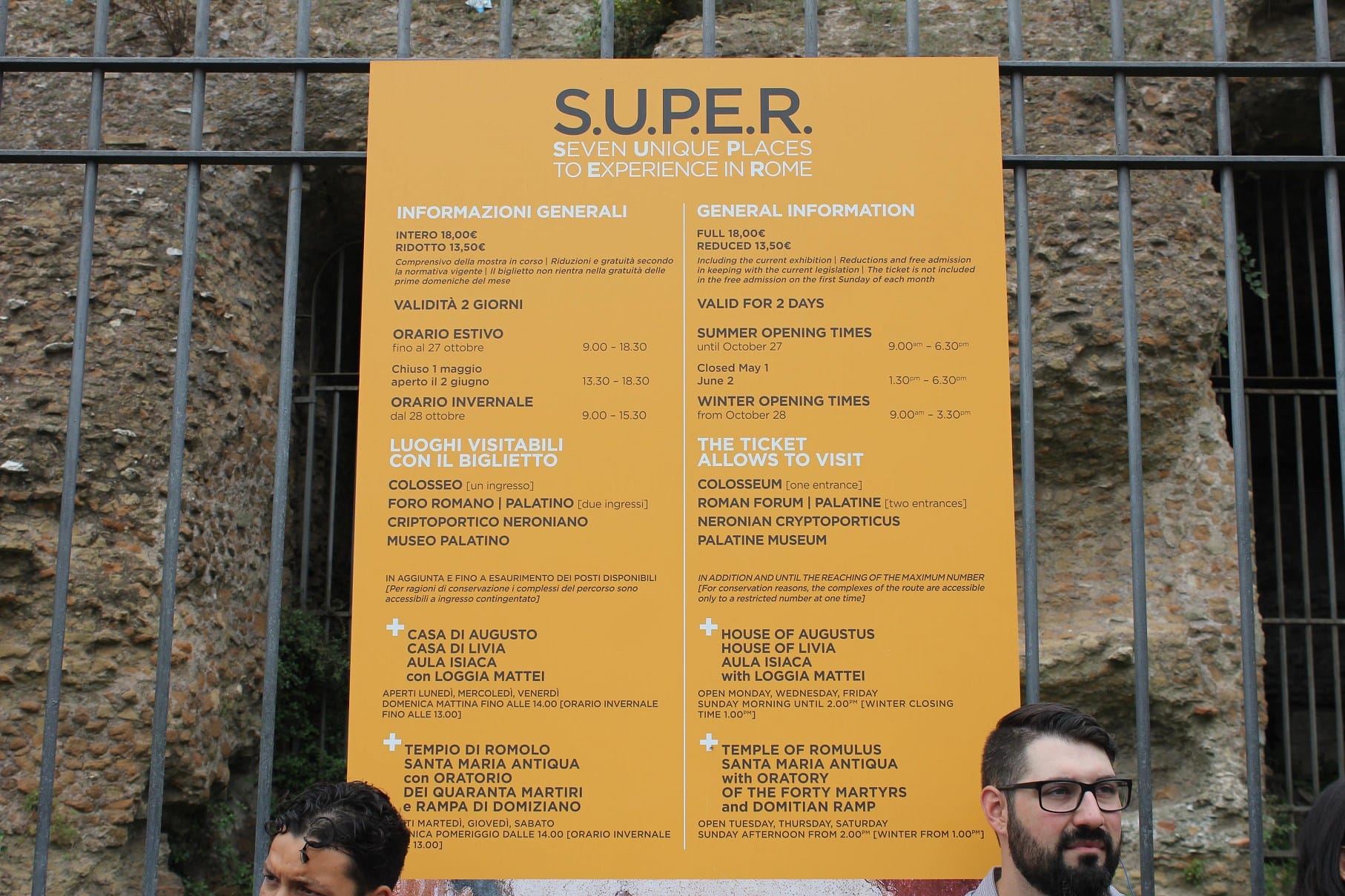 Open 'skip the line' tickets
Time is precious, especially if your visit has a time limit, and the open tickets will give you the chance to skip the line (which can get quite extensive). You'll be able to enter the Colosseum, Palantino Hill and the Roman Forum hassle free.
These tickets don't have a set entrance time, instead you can enter any time after 14.00h. And like the other tickets, you'll have 2 consecutive days to enjoy the Colosseum, Palatino Hill and the Roman Forum.
Open tickets cost €20,50 or €12 for children, so they're a little more expensive than the standard ticket, but they'll save you time, and give you more freedom when it comes to planning your Colosseum visit.
Visitors aged 18-25 from countries within the EU are entitled to orangehalf price tickets, and visitors under the age of 18 can visit the Colosseum for free!
So before visiting Rome, it's worth checking whether you meet these criteria for free entry to Rome's main attraction.
One thing to note with free tickets though is that they can't be booked online, you'll need to get them from the ticket office when you arrive at the Colosseum.
The benefits of choosing a Colosseum audio guide
The Colosseum is an amazing sight, but if you want to fully appreciate it, and learn everything there is to know about its history and architecture, it's worth hiring an audio guide.
The audio guide lasts an hour, and will fill you in on the Colosseum's history and construction as you walk through the ancient ruins. And don't worry about the language barrier, the audio guides come in English!
By buying an audio guide you'll come away from the Colosseum not just with beautiful memories and pictures, but also with more knowledge about an ancient civilisation.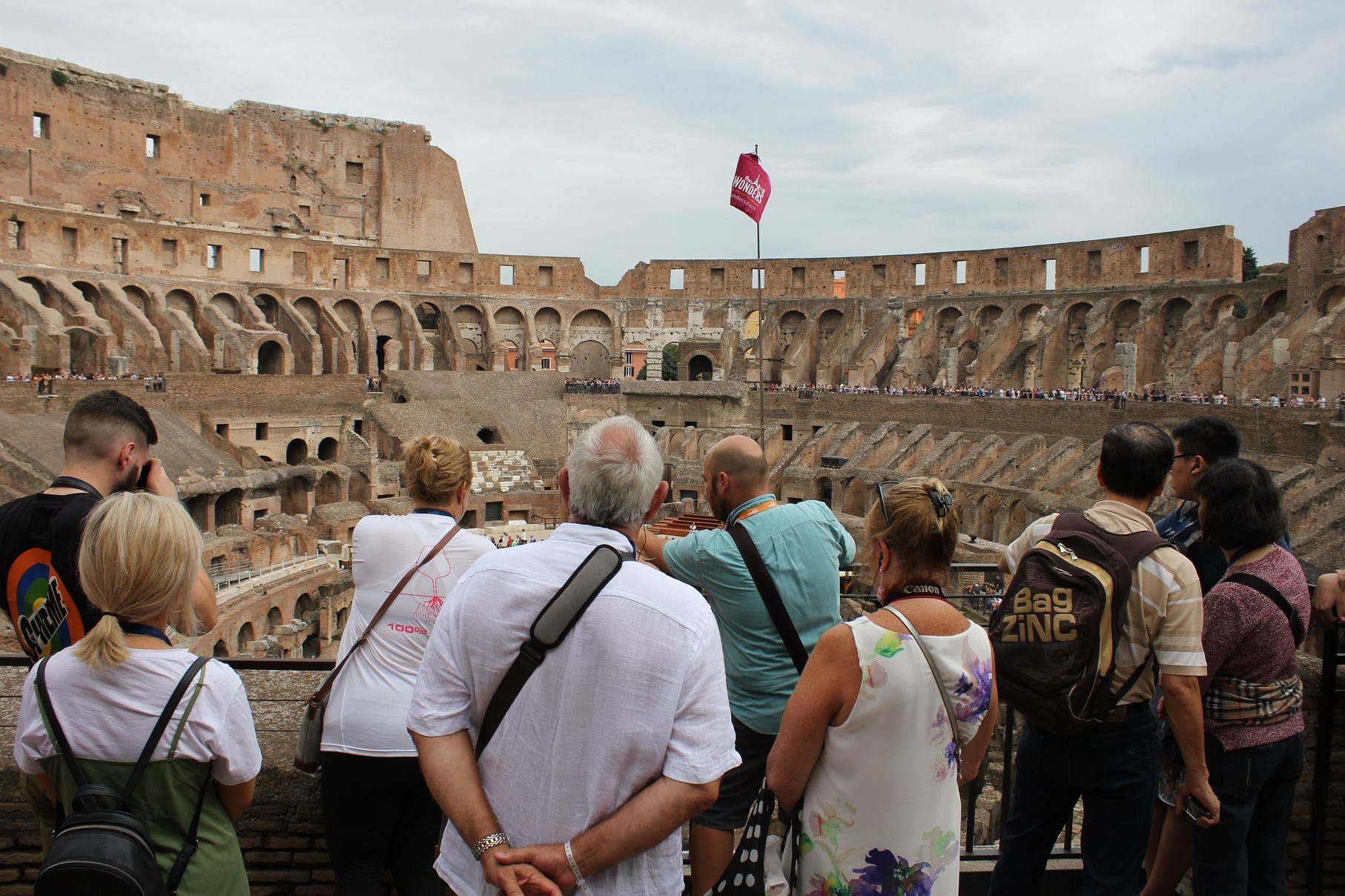 How to buy a Colosseum audio guide ?

You can buy your Colosseum audio guide when you buy your ticket online. You'll just pay €5,50 for the audio guide hire, and a €4 reservation fee. The audio guide prices are the same regardless of what ticket you have.
If you don't want to pay for your audio guide in advance, you can also pay for one when you arrive at the Colosseum, you'll just need to queue at the Special Events desk.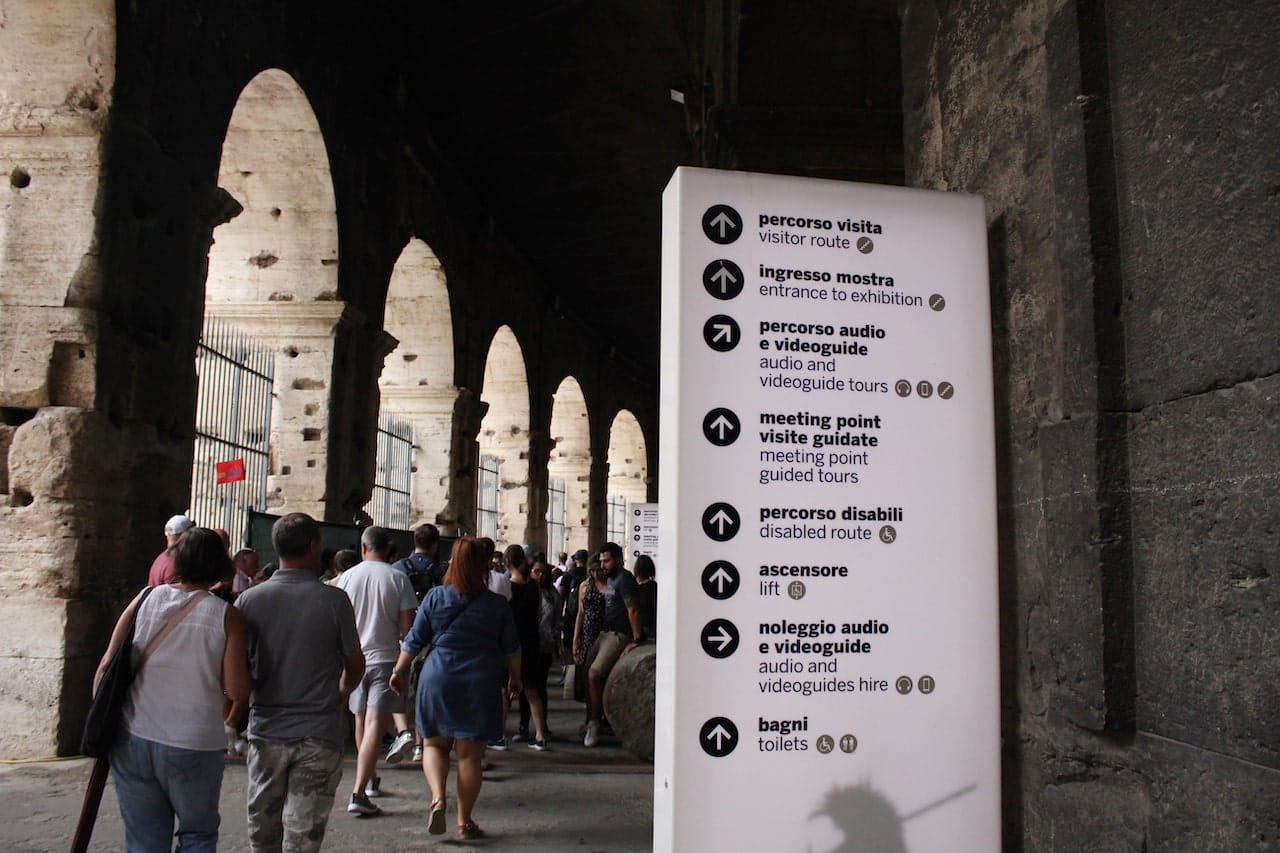 Can I visit the Colosseum with the Roma Pass ?
If you have a Roma Pass you'll be pleased to hear you that you can use your pass to enter the Colosseum, the Roman Forum, Palatine Hill and any ongoing exhibitions.
However, you won't be able to enter the Palatine Museum, as this is now exclusive to the Super Ticket.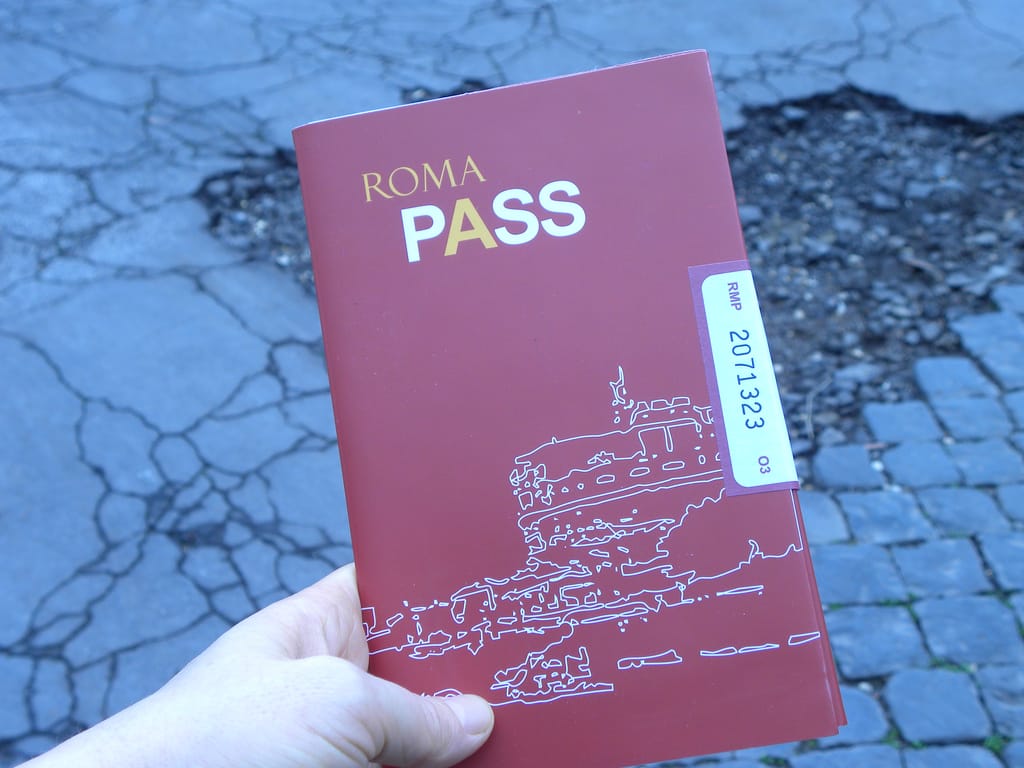 Who can buy Colosseum tickets ?
Anyone can buy Colosseum tickets, but for free and reduced tickets you'll be required to show identification with proof of age when you arrive at the Colosseum.
How to buy a Colosseum ticket ?

As for where to buy Colosseum tickets, once you've decided which ticket type is best for you, and whether or not you want to hire an audio guide, there are several ways to buy your official Colosseum tickets.
If you want to buy your ticket in advance, there are two main options: you can buy them online or over the phone.
If you want to buy your tickets online, you can actually buy them direct through our blog. Whatever ticket type you're after, you can buy official Colosseum tickets right here.
If you'd rather call the ticket office and buy tickets over the phone, the Colosseum ticket office number is +39.06.39967700.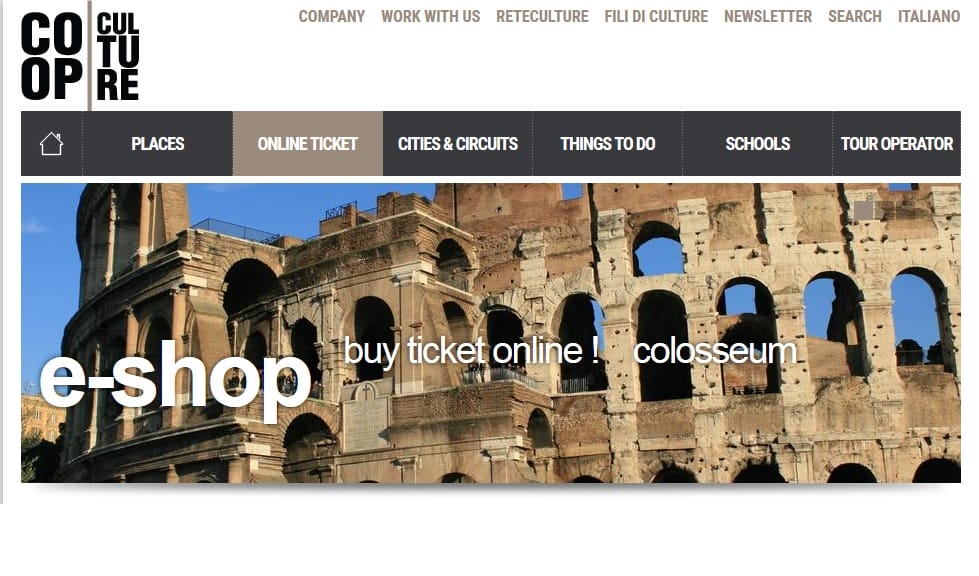 There are several different ticket options on offer, so it's worth working out which ticket is best for you and your companions, and where to buy Colosseum tickets. The tickets are all valid for 2 consecutive days, starting on the day of your visit to the Colosseum.
You can buy your official Colosseum tickets online, over the phone or at the ticket counters in person if you don't mind waiting in a queue.
If you want to make the most of your day, we recommend opting for skip the line tickets, which will save you time – time that can be spent exploring the Colosseum and learning about its history. And don't forget to add on your audio guide hire if you want to hear about Colosseum's past!