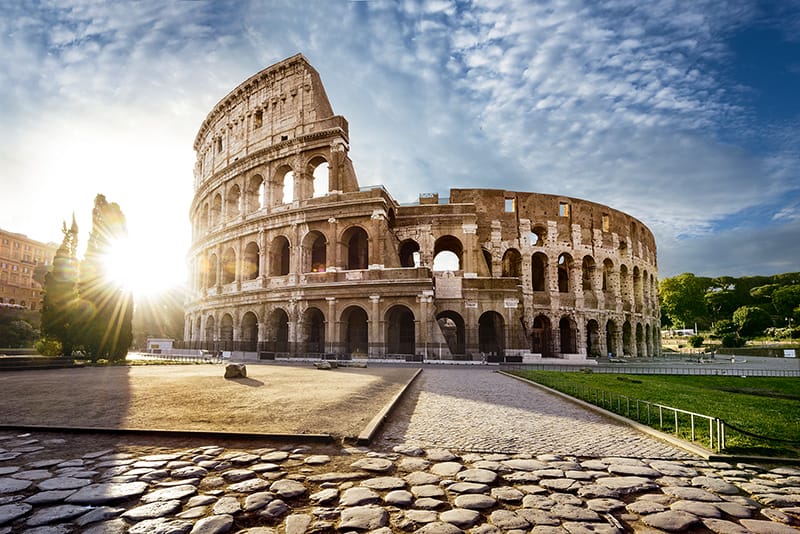 Colosseum tours: all you need to known about Colosseum guided tours
You are considering some Colosseum tours but you are not sure it is worth it ? Let's break it down.
The Colosseum is the Roman emblem of strength and victory, standing tall and proud, even after 2000 years have gone by, in the very heart of Rome. The amphitheatre has lived through different eras, and the huge complex has seen gladiator battles, sports competitions, and even public executions.
The Colosseum is a piece of living history, with so many different stories and historical events being set within its walls.
If you want to visit the Colosseum and learn all about what went on in the amphitheatre, there's only one way to do it: on a guided tour!
Here's everything you need to know about booking a Colosseum guided tour.
Why You Should Book Colosseum Tours ?

Enjoy the History with an expert
No matter how much information you think you've gathered online, there's always more to learn about the Colosseum.
Professional tour guides can share stories and historical insights that you won't find online. They've got years of experience, learning about the Colosseum's secrets and telling them in a way that will have you clinging on to every word.
As well as telling you gripping stories, they'll also make your whole Colosseum trip stress-free. They'll sort out your tickets, and get you through the ticket queues in a flash. Some tours even include lunch at a local restaurant and transport.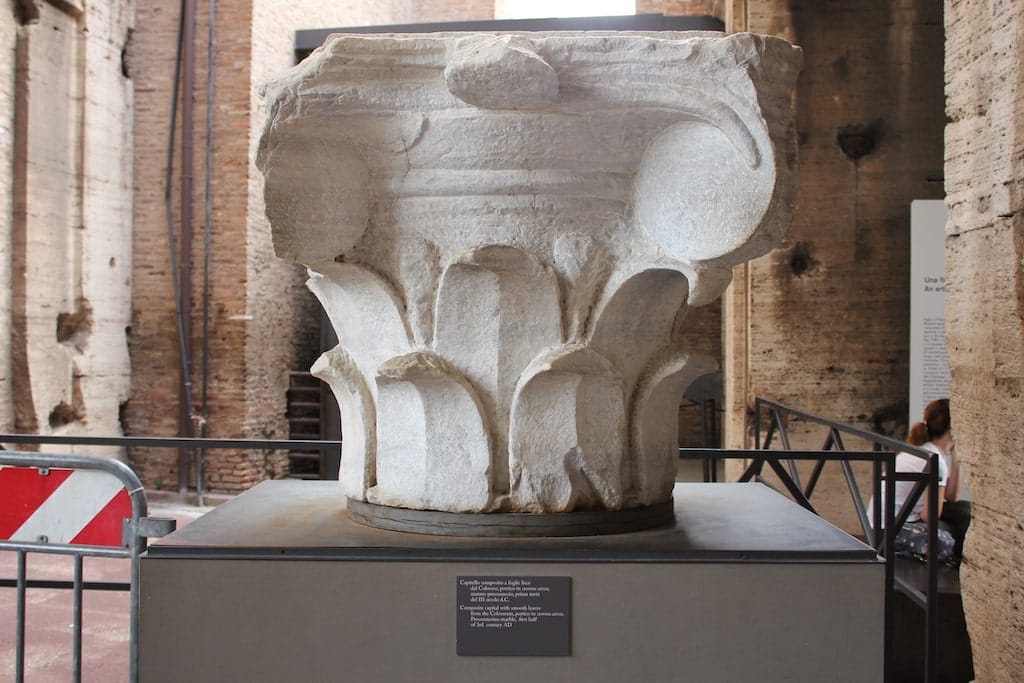 Roman Colosseum tours also give you the chance to visit areas of the Colosseum that aren't open to the general public. Hidden or less well known areas like the underground chambers and arena floor are only accessible to those on Colosseum guided tours.
So you'll get to see more of the Colosseum, and with an experienced guide with you at all times, you'll learn something new about each part of the Colosseum you visit.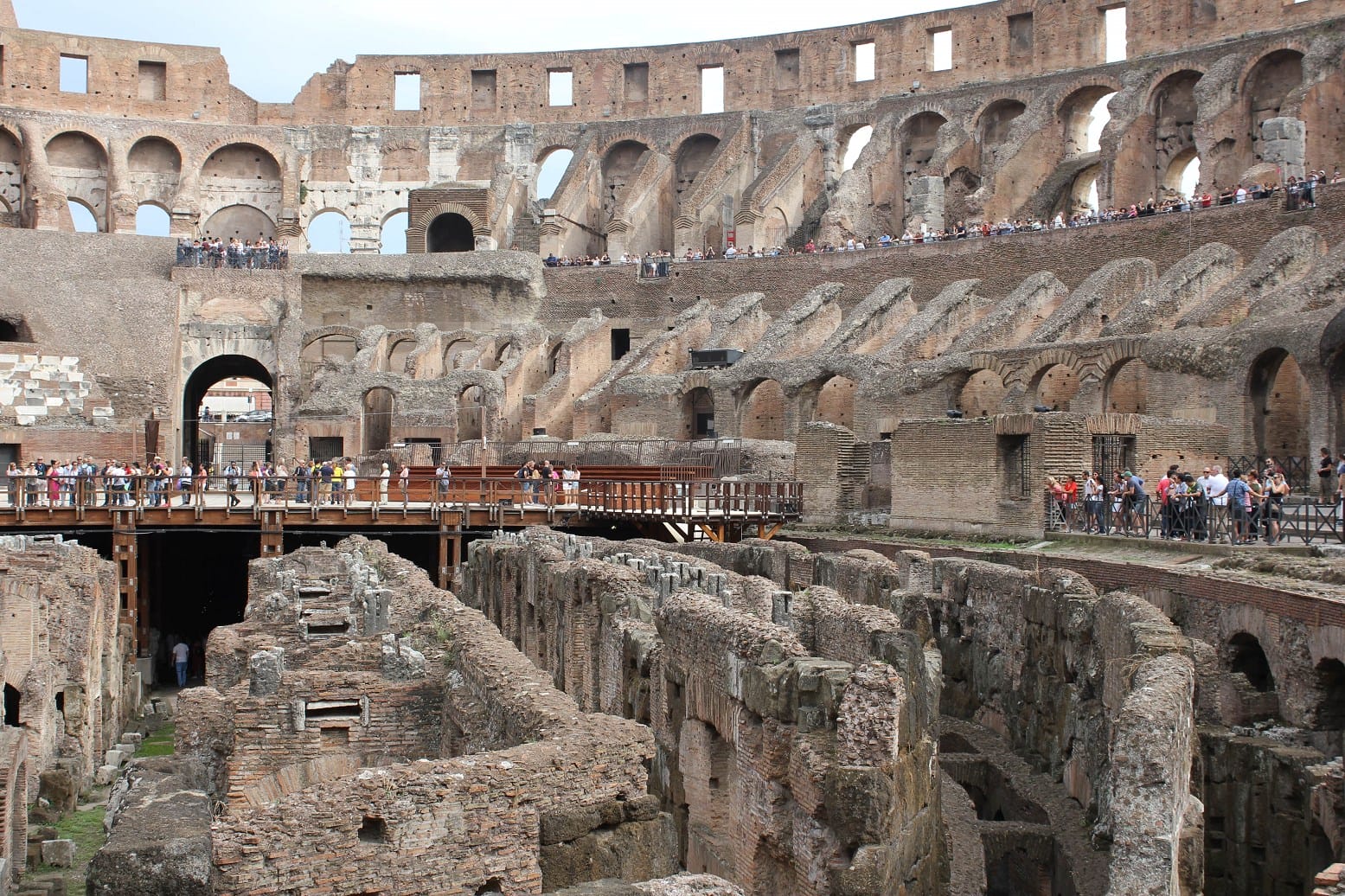 And if you go for one of the Colosseum tours that combines the Colosseum with other Roman and Vatican attractions (like this one), you'll get the chance to explore all of Rome's 'best bits' without the stress of navigating public transport or buying and queuing for tickets.
What You Can Learn During a Colosseum Guided Tour ?

Colosseum History and architecture
Colosseum guided tours are the perfect way to learn about Rome's history. Your tour guide's stories will throw you back in time to the rule of some of the most legendary Roman emperors. Hear from your tour guide how gladiators prepared for battle, and how they fought until the death.
But it's not all glory gladiator stories. If you were wondering how such an impressive structure was constructed so long ago, you'll be pleased to hear your tour guide will cover that too. And with each area of the Colosseum you visit, you'll learn what the area was used for, and how it was built.
Learn more about the Vatican
If you've picked one of the Roman Colosseum tours that also includes other Vatican attractions, you'll learn just as much about the other attractions on your tour too.
Tours that take you to Vatican attractions like St. Peter's Basilica and the Sistine Chapel talk in great detail about their architecture (Renaissance architecture and iconic works of Michelangelo), their historical timelines and their impact and significance on the modern-day Rome.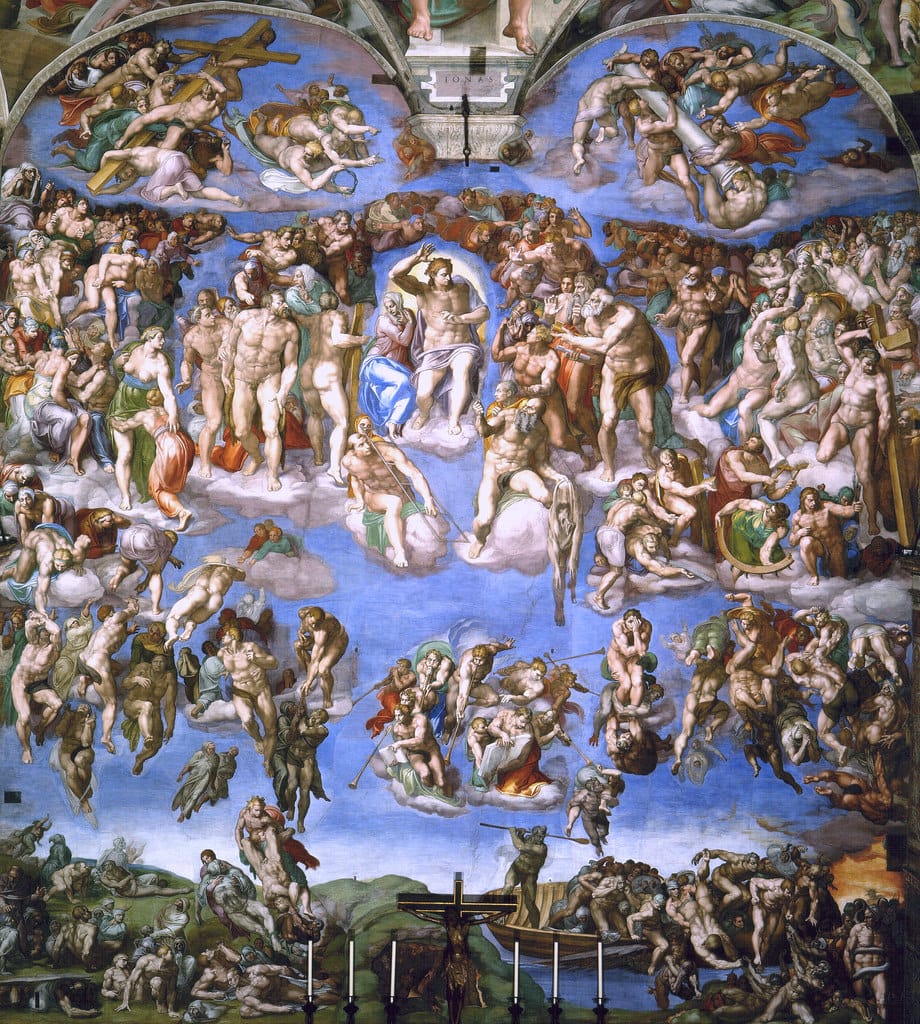 What is the best tour of the Colosseum ?
There are so many different kinds of tours available online (check this list) that picking the right tour could prove to be a challenging task in itself.
Here, we've enlisted some the best Colosseum tours available online.
Colosseum, Roman Forum and Palatine Hill Tours
These are usually 1 to 3 hours long Roman Colosseum tours with a multi-lingual guide (see prices here) who takes you to all 3 sites, starting with the Colosseum.
You get to skip straight past the lines at all three attractions, which leaves more time for learning all about the history of these sites from your guide.
Colosseum Underground Tours
With a Colosseum underground tour, you'll get to explore the same three sites (the Colosseum, the Roman Forum and Palatine Hill) but there's a twist – you'll also get to see areas of the Colosseum that aren't open to the general public.
Your guide will take you through the usual areas of the Colosseum (the areas that everyone can access), and then down to the underbelly of the amphitheatre. You'll walk through the underground passages and chambers, and see recreated versions of the original timber elevators that were used to pull gladiators and beasts up to the arena floor.
You'll also get to visit the arena floor, and stand where so many met their death in battle.
If you're hoping to explore everything the Colosseum has to offer, including the exclusive areas, Colosseum underground tours (check availability on this website) are definitely the best Colosseum tours for you.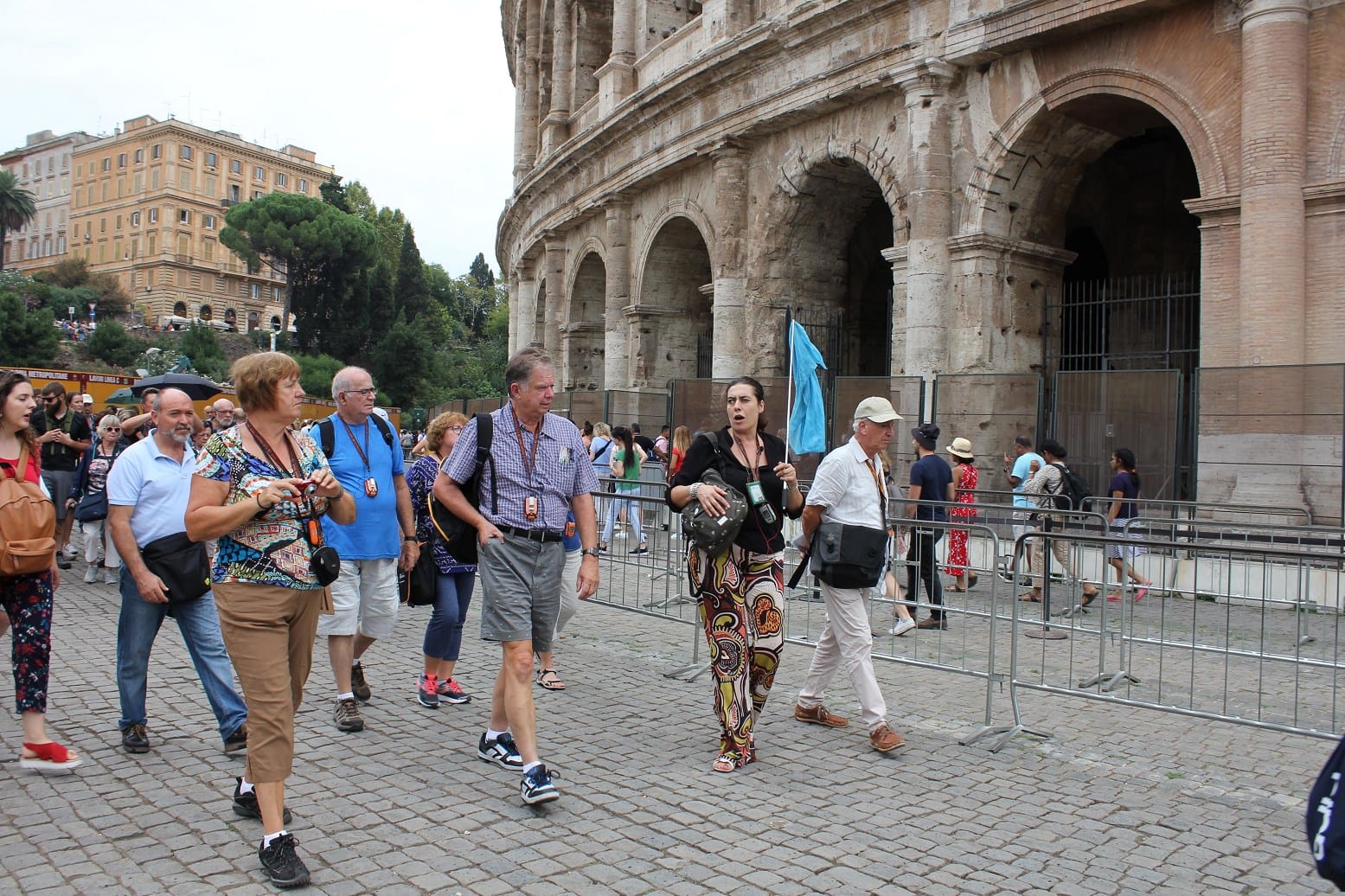 If you're planning on visiting the Colosseum independently, you should definitely consider getting one of the audio guides.
The audio guides have information about each part of the Colosseum, so you can walk round at your own pace, whilst learning all about the Colosseum's history and architecture.
What's great about the audio tours is the fact that they only cost a bit more on top of your ticket (click here to see prices). Audio tours are cheapest way the to get an information-filled Colosseum visit.
Virtual reality tours (available online here) are the new big thing. You don't just have to imagine what the Colosseum was like in its glory days, you can see it.
All you have to do is explore the Colosseum and when you reach certain points, just stop and look through your VR headset.
You'll see the empty spectator seats suddenly filled with thousands of cheering Roman spectators, the Colosseum restored to its full splendor, and of course you'll see the gladiators fighting in the arena.
Colosseum and Vatican Attractions with Lunch
These are the best Colosseum tours (although a bit pricey) if you want to visit all of Rome's most popular attractions in a single day.
Your guide will take you to the Colosseum, the Roman Forum and then to the Palatine Hill. After this, you'll head to a local restaurant for a delicious meal.
Refreshed and rejuvenated after your meal you'll visit the Vatican Museums, St. Peter's Basilica and the Sistine Chapel. So as you can imagine, this is going to be a very full day!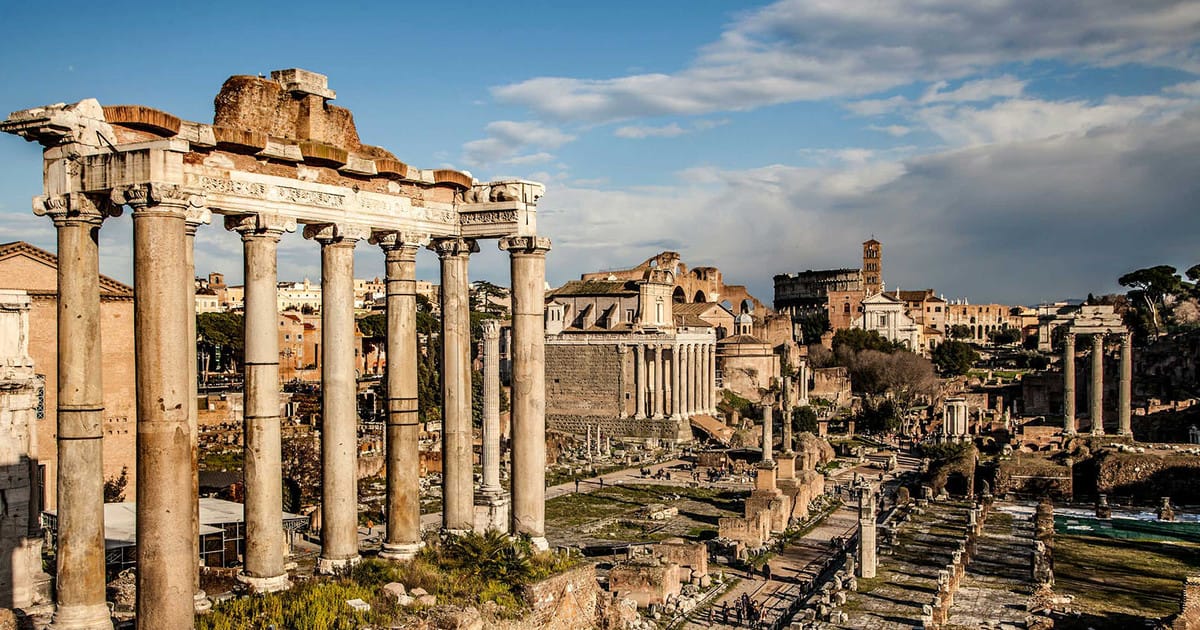 Is Colosseum tours worth it ?
Do you need a tour for the Colosseum ? Yes, a Colosseum tour is a great way to take the stress out of planning your Colosseum visit. You won't have to worry about anything, your tour guide will take care of everything.
And with a tour guide, you'll glide straight past any ticket queues for the Colosseum and other Vatican attractions. So by joining a tour, you'll save a lot of time on your sightseeing adventures around Rome.
You'll have an expert tour guide with you the whole time, narrating the epic tales of Ancient Roman history and answering any questions you might have.
So if you want a hassle-free, information-packed experience, a tour is the best way to visit the Colosseum.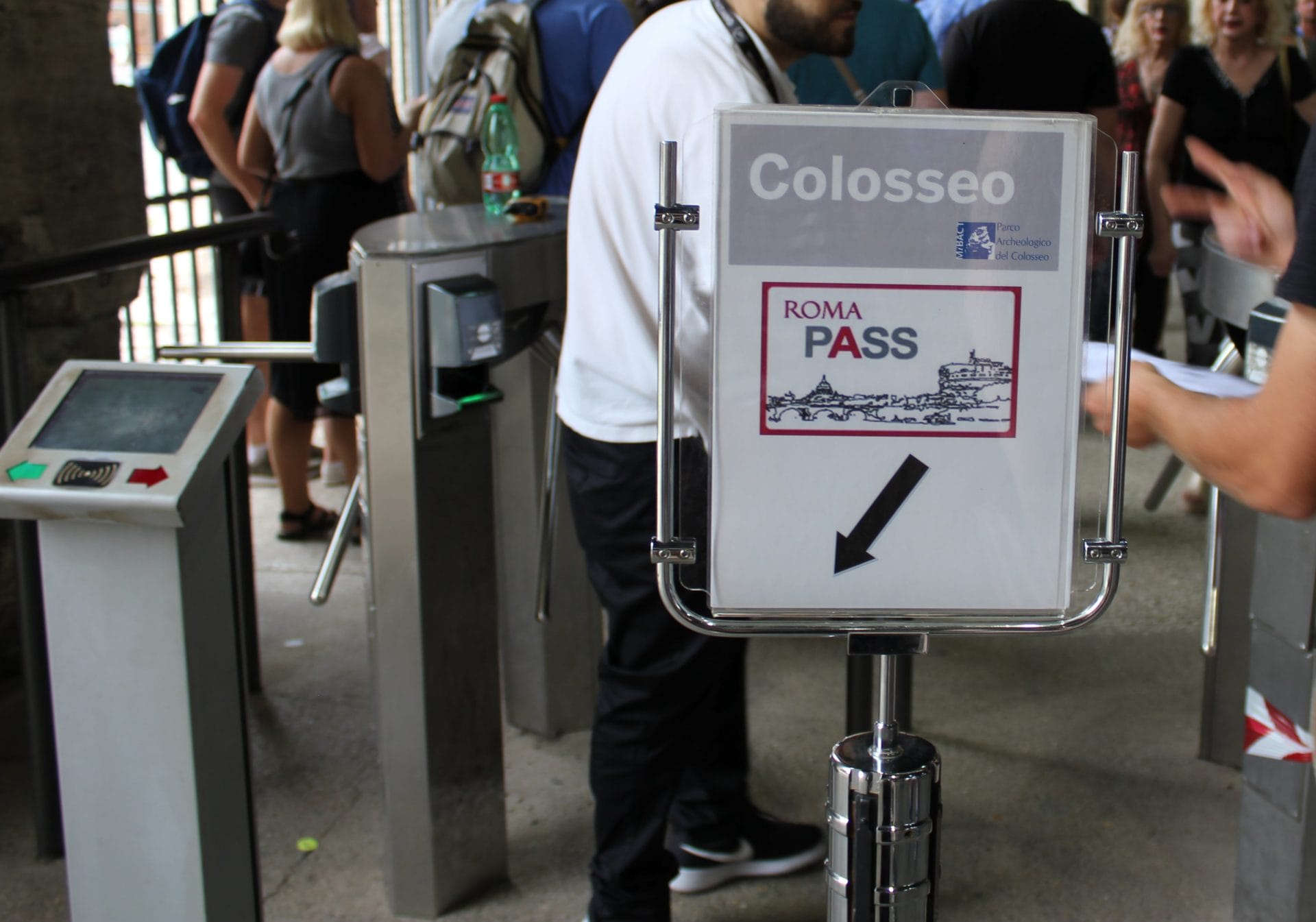 Tips to choose the right tours of the Colosseum
Here are a few things to keep in mind when picking the best Roman Colosseum tour for your trip –
     First, ask yourself what attractions/parts of the Colosseum you want to see and then based on that, pick a tour that ticks all your boxes.
     If you're on a budget, consider the audio guide tour – it's affordable and informative!
     Read tour ratings and reviews to get a good idea of customer satisfaction.
     Small group sizes can make for a better tour, as you'll have the tour guide's undivided attention, so look for tours of 6-12 people.
     If you've read good reviews about a certain guide, ask the tour company if you can book on a tour with that specific guide.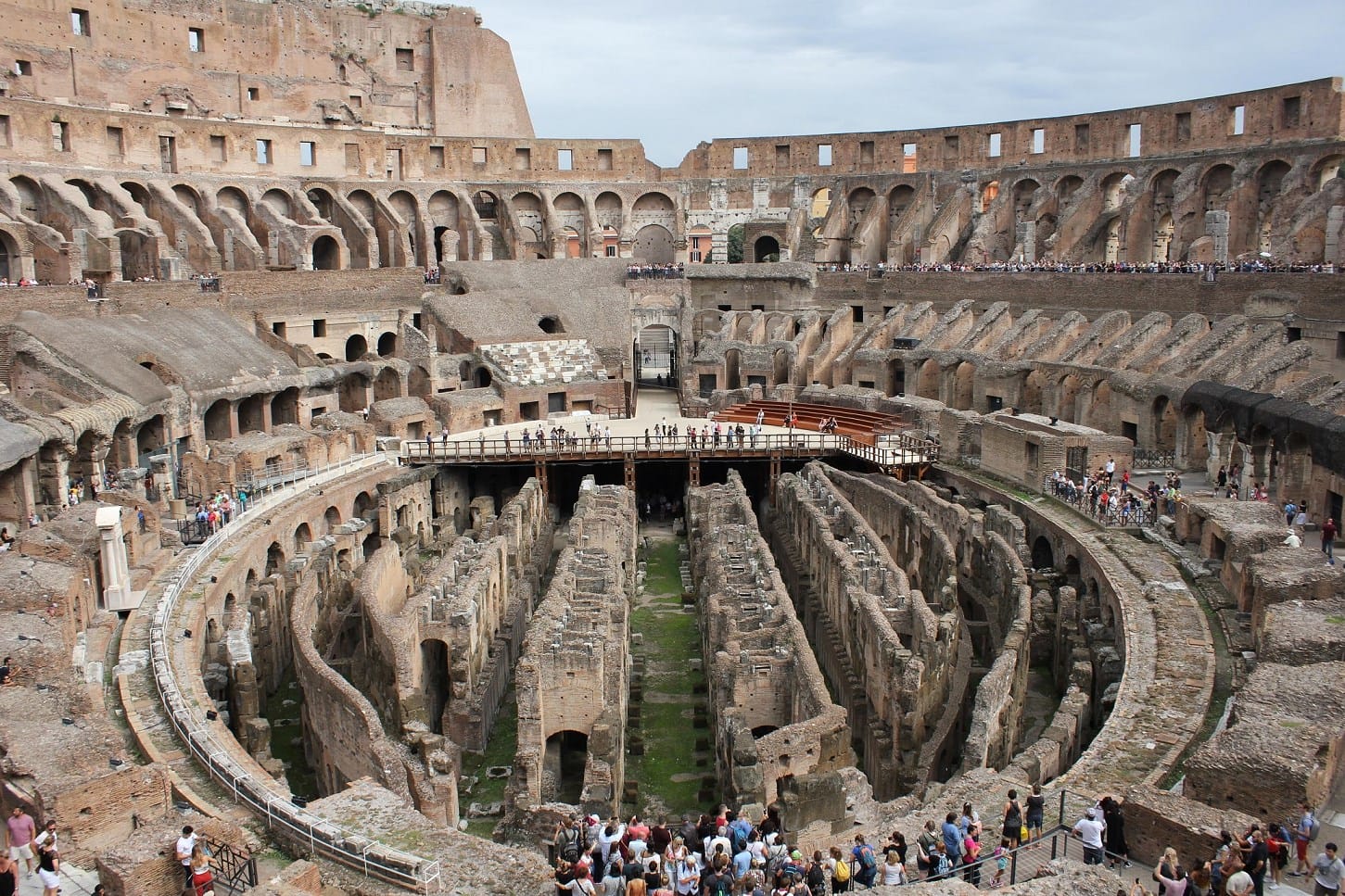 The Best Colosseum Self-Walking Tours
Can you tour the Colosseum on your own ? As well as all of the above-mentioned Colosseum tours, there's also the option of visiting the Colosseum and other Roman attractions on a self-guided walking tour.
Some websites offer detailed maps, whilst others offer route instructions to help you walk a certain route through the streets of Rome, stopping off at different attractions along the way. You can even find mobile apps that offer audio guides for self-guided walking tours.
Self-guided walking tours are a great option if you're on a budget, as you'll just need to pay for your admission tickets.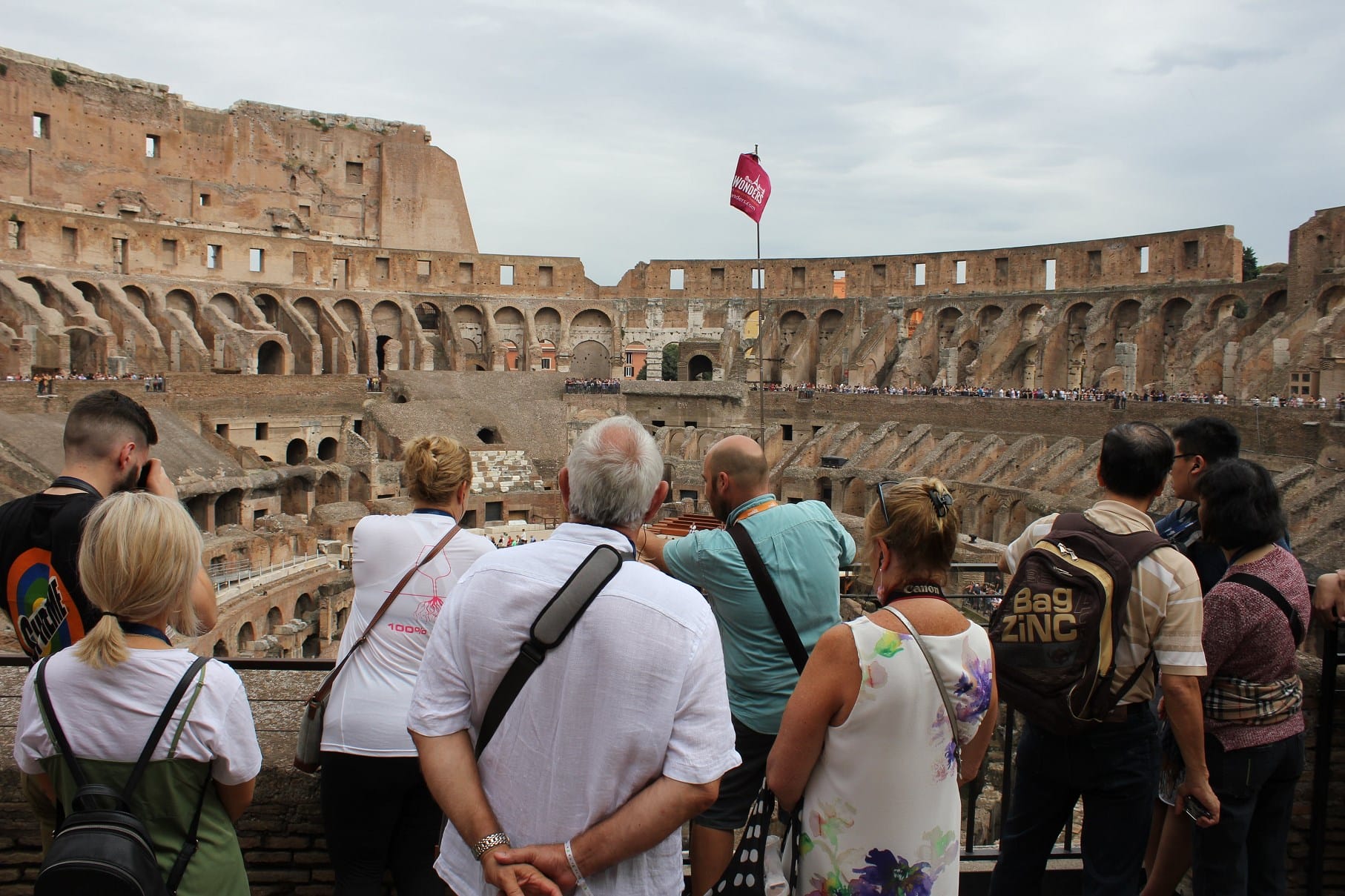 There are so many different Colosseum tours available that it can be hard to know which tour to go for. But each tour offers something different, so you can tailor your Colosseum visit and find a tour that suits you (and your budget!) perfectly.
Whichever tour you choose, Colosseum guided tours are the best way to make the most of the iconic amphitheater. You'll learn all about the history of the attractions you visit. And with a tour guide leading the way, you'll pass by all the queues and enjoy a stress-free Colosseum visit.