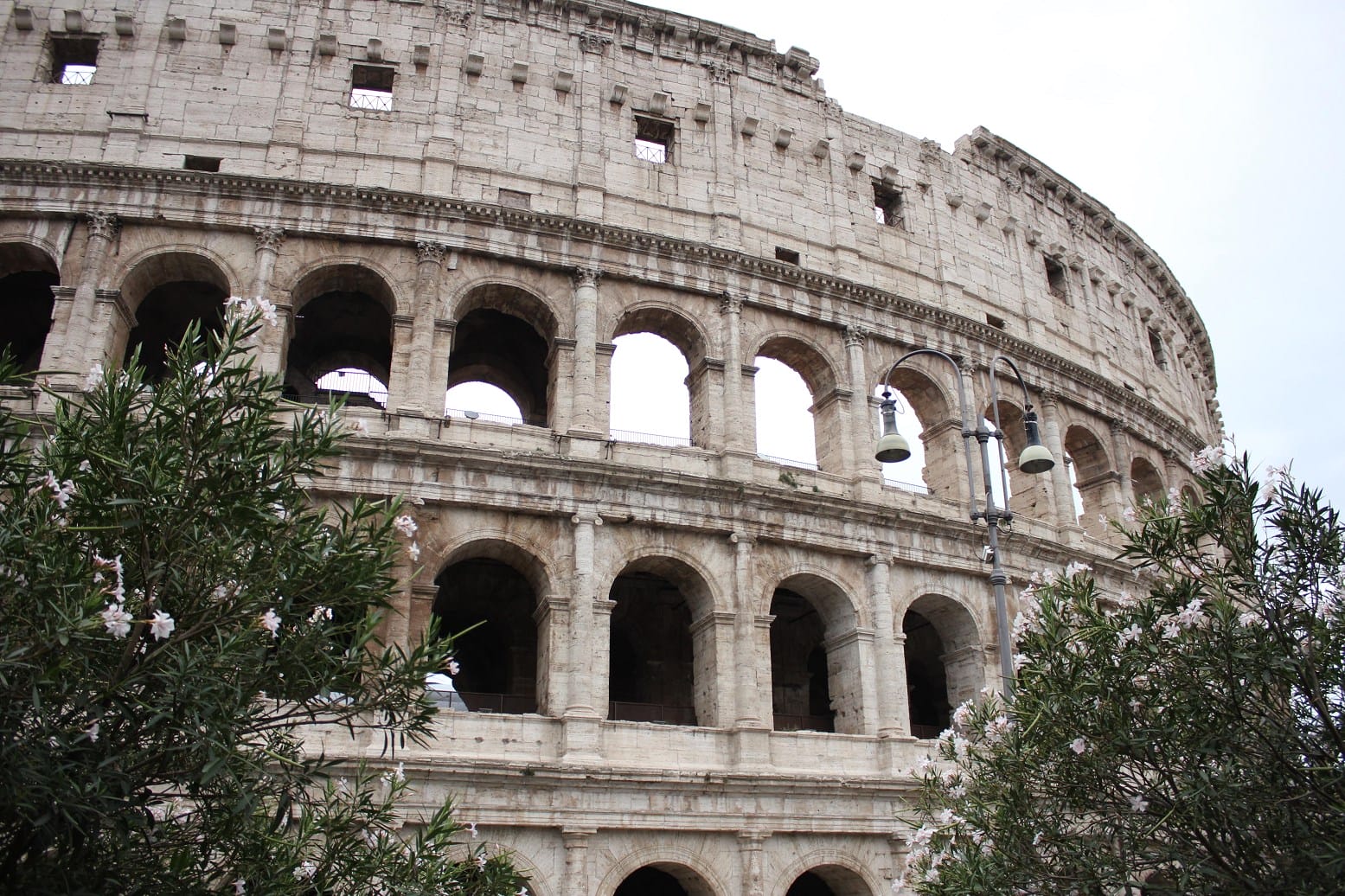 Where is the Colosseum and How to Get there?
It is a common tourist question when visiting Rome the first time : where is the Colosseum located ?
The Roman Colosseum, originally known as the Flavian Amphitheatre, was commissioned by Emperor Vespasian in 72 AD but was not completed until AD 80.  The Colosseum is located east of the Roman Forum and is 188m long and 156m wide. It is one of the most iconic buildings in Europe and is considered by many as a wonder of Roman architecture.
But where is the Roman Colosseum exactly and how to reach that place? That is what you're going to find out in the article.
Where is the Colosseum located?
Many people know the image of the Colosseum, the grand yet now derelict amphitheatre, but they don't know where the Colosseum is.
First of all, the Colosseum is in Italy's capital city of Rome. It is located just east of the Palatine Hill, on the grounds of what was Nero's Golden House.
The Roman Coliseum is also a few minutes walking from the Roman Forum, Piazza Venezia, Via del Corso and Campidoglio. See the map below to see where the Colosseum is.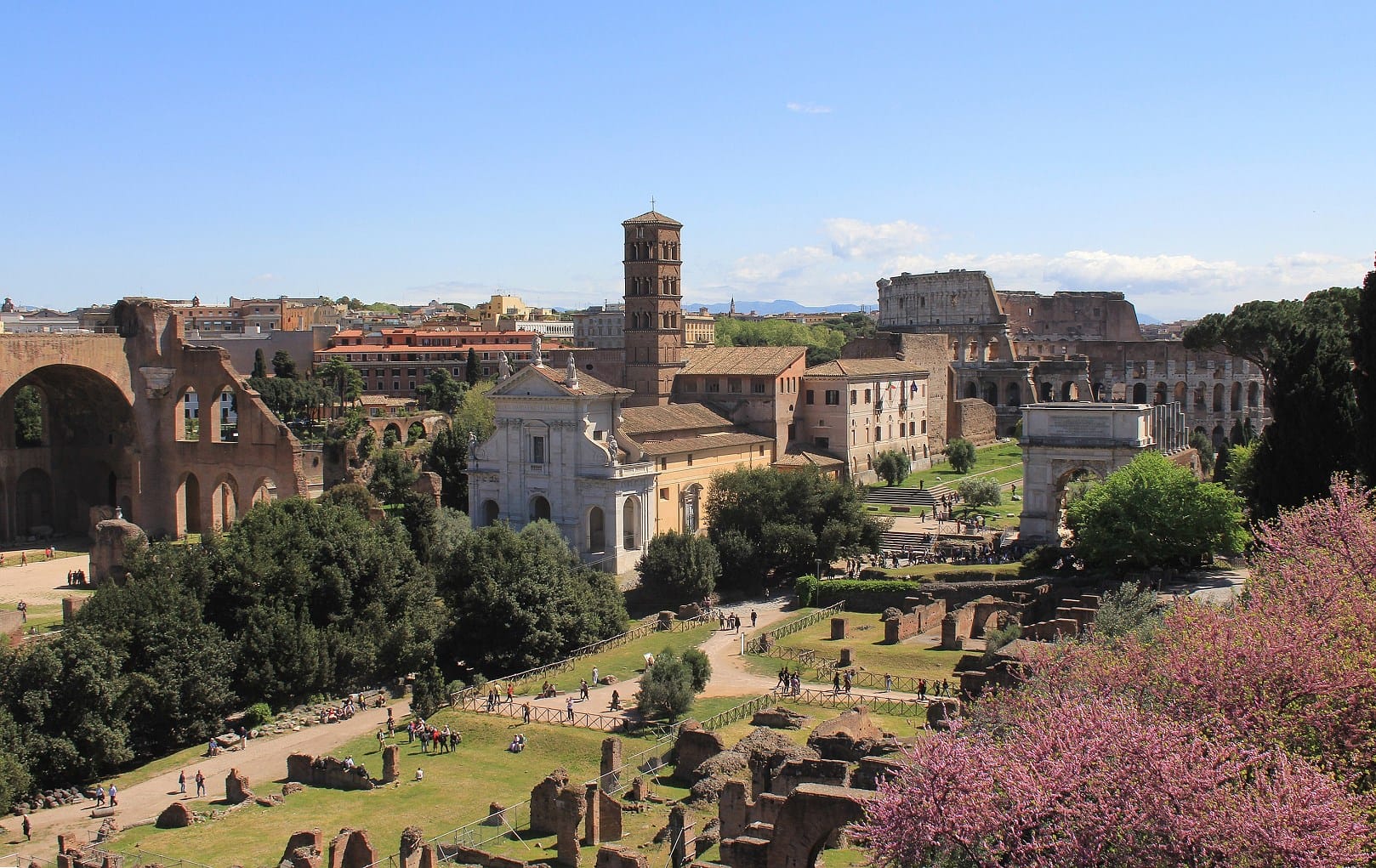 Best way to Get to the Colosseum
There are many ways to get around Rome but these are the best ways to get to the Colosseum.
How to get to the Colosseum from the airports ?

Although this Roman airport is not directly serviced by the metro system, all trains and buses (one way ticket here) that depart the Fiumicino Airport and head towards the city centre will either stop at the Termini Central Station or a the Trastevere metro station. These two stations will connect you to any stations across the city.
You can combine the Leonardo Express train with skip the line tickets to the Colosseum, the Roman Forum and the Palatine Hill. Check price here.
If you fly into Rome's smaller airport, Ciampino, you will need to take a shuttle bus to Termini Station. The SIT bus runs every 30 minutes until late and takes over 40min to reach the station (one way ticket here). The only other option from this airport is to take a taxi.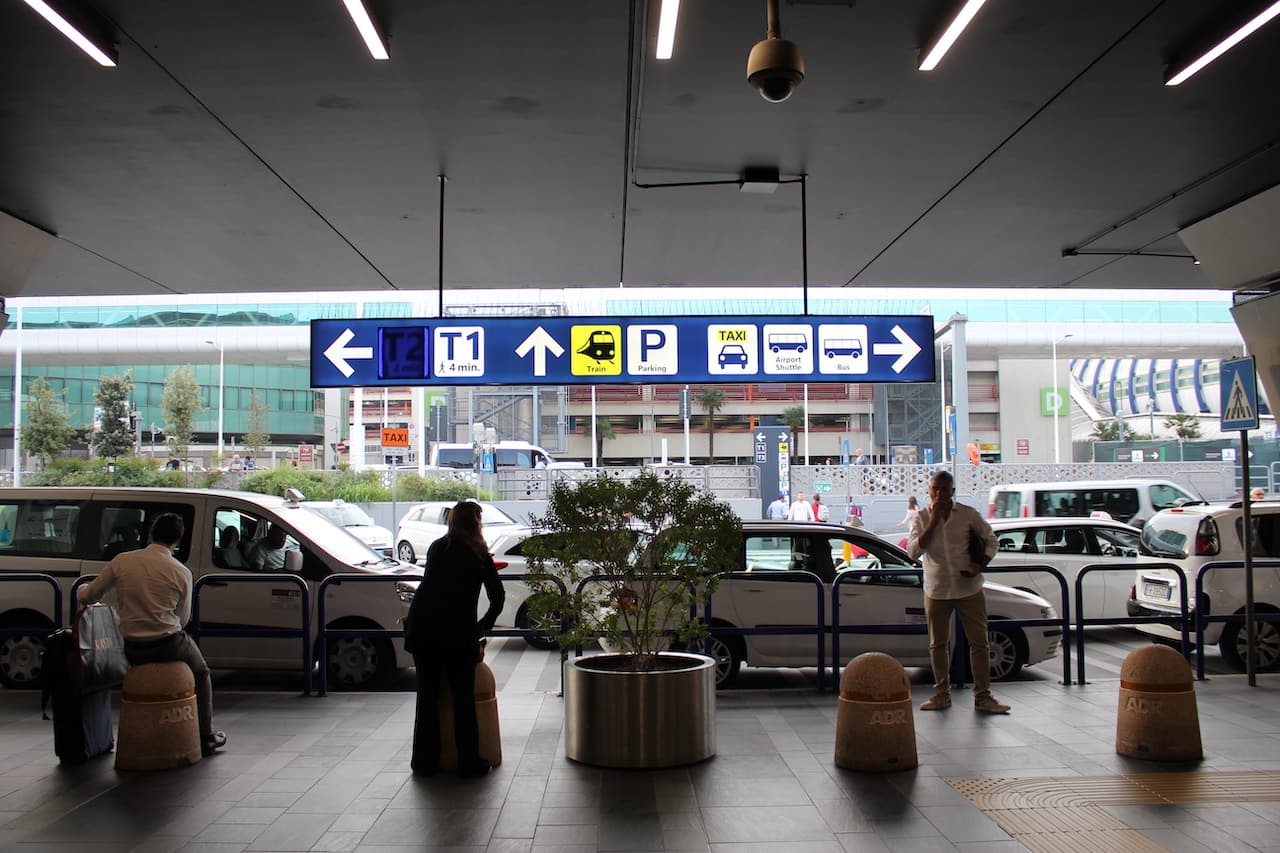 How to get to the Colosseum by public transport ?

How to get to the Colosseum by metro ?
The Roman subway, known as the metro or Metropolitana, runs every 7-10 minutes from 5:30am until 11:30pm every day (and until 0:30am 0n Saturdays). Tickets can be bought throughout the metro stations or booths, and they can also be purchase in newsstands and tobacco shops (tabacchis).
Tram & bus
One tram and two bus stops are very close to the monument. There are hundreds of bus lines across the city, running from 5:30am until midnight in both directions. In an effort to minimize pollution the city has established several electric bus lines which can navigate down Rome's narrow alleyways.
Over 20 night buses run between 00:30am to 5:30am. The main terminal stations are Termini (dei Cinquecento) and Piazza Venezia. For these piazza's buses leave in every direction, every 30 minutes. Night stops are marked with an owl and you can purchase the ticket on board the bus.
Bus number 75 and tram line 3 stops close to the Colosseum. Rome's bus system is very efficient with buses frequently arriving near the Colosseum, but it is usually overcrowded which in summer can be incredibly uncomfortable. If you're not using a travel pass, remember that bus and tram tickets must be brought on advance from either the bus station or a tobacco shop (tabacchi). Other bus lines which will get you to the monument are: Bus Line 81 – 673 – 175 – 204
See transport options on ATAC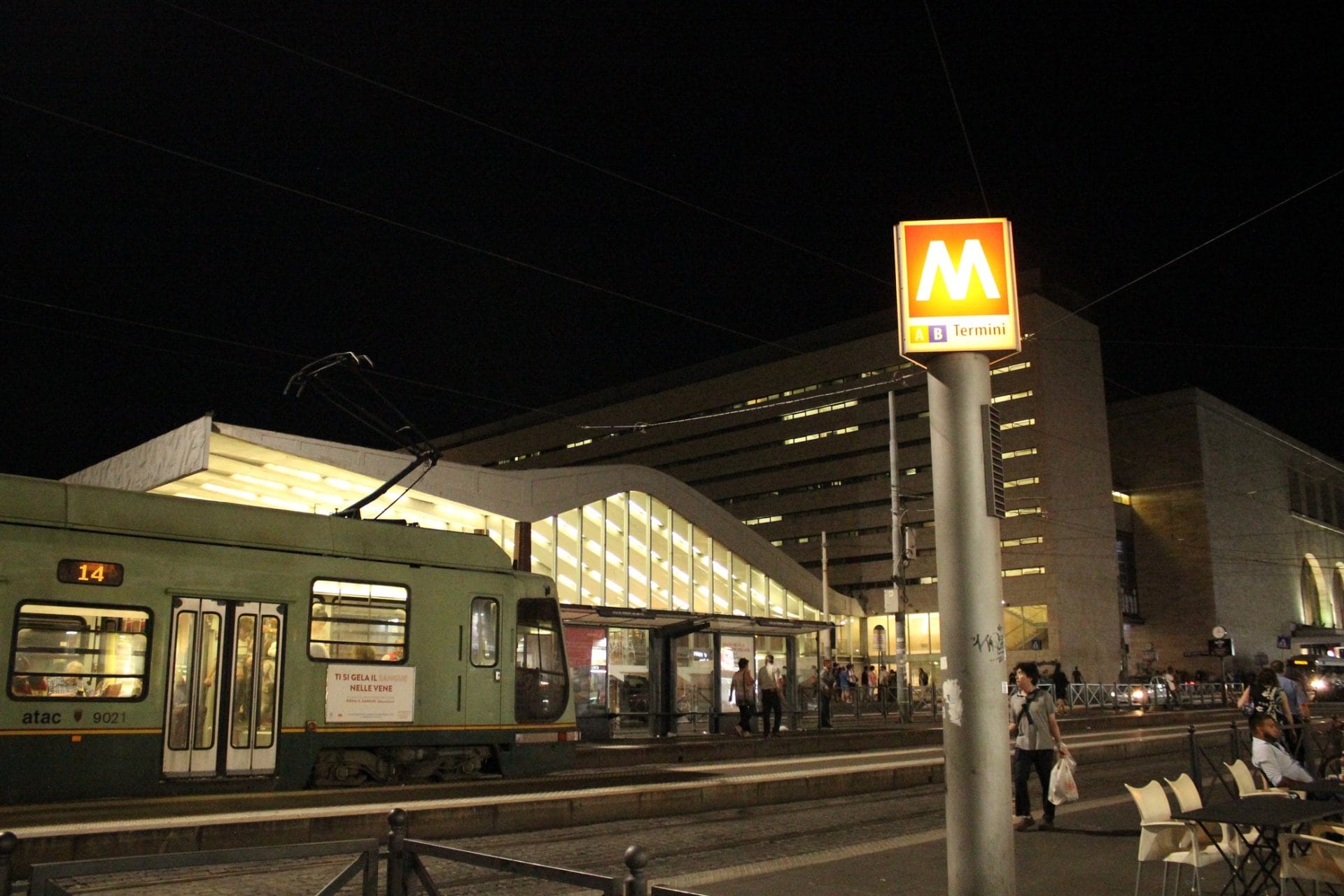 How to get to the Colosseum by other means of transport ?

If you need a taxi, remember to look for the official metered white or tallow taxis. It is almost impossible to hail a taxi in Rome so find one of the many ranks located throughout the city.  To call for a taxi within Rome, try:
06 3570,
06 4994, 06 6645,
06 5551,
or 06 8822
Although most of the historical Roman monuments are within walking distance of each other there is the idea of doing as the Romans do and hiring out a Vespa. You will have plenty of options to do this around the Colosseum. The average rental price €40-€50 for a one day.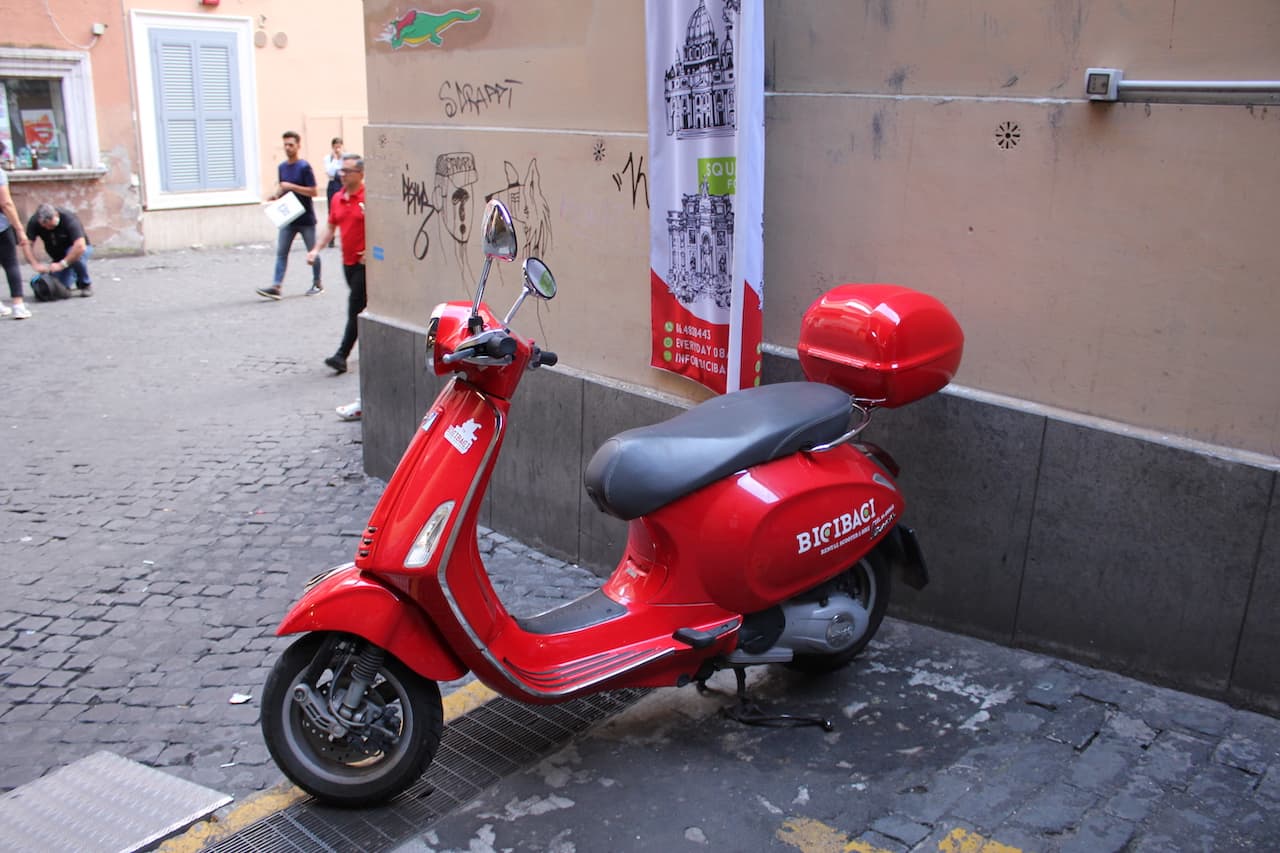 Rome Transport best Tips

The Roma Pass to make it to the Colosseum
If you're planning to do many visits and want to get around Rome, you should consider using the Roma Pass. This travel pass has many advantages, such as visiting the Colosseum for free,  and it includes free transportation during 48-hours or 72-hours.
Read more to find out if the Roma Pass is worth it visiting the Colosseum.
Public transport Travel Pass + airport transfer
To reach out the Colosseum you should consider the 72-hours public transport card, which allows you to use all transports (bus, tram, metro and train). And it also includes a one-way transfer from Ciampino Airport to Rome city center.
Another enticing choice is the Online Travel Card. Experience the convenience of a private airport transfer, where our skilled driver warmly welcomes you at the Arrival Hall, holding a personalized sign for quick recognition.
Everything is taken care of. Learn more about the Online Travel Card here.
Best time to go to the Colosseum
Know you've got there this is how to get into the Colosseum
Remember that you will most likely have to queue when entering the Colosseum and will likely have to queue to purchase your ticket. Make enough time to get through the queue and security checks. The best way to visit Roman Colosseum and avoid queues is to buy your skip the line ticket. You can book online right here.
Opening hours to getting into the Colosseum
Colosseum hours 2023 are :
8:30 am – 4:30 pm from January 2 to February 15
8:30 am – 5 pm from February 16 to March 15
8:30 am – 5:30 pm from March 16 to last Saturday of March
8:30 am – 7:15 pm from last Sunday of March to August 31
8:30 am – 7 pm from September 1 to September 30
8:30 am – 6:30 pm from October 1 to last Sunday of October
8:30 am – 4:30 pm from the last Sunday of October to December 31
Free entrance for all on the first Sunday of the month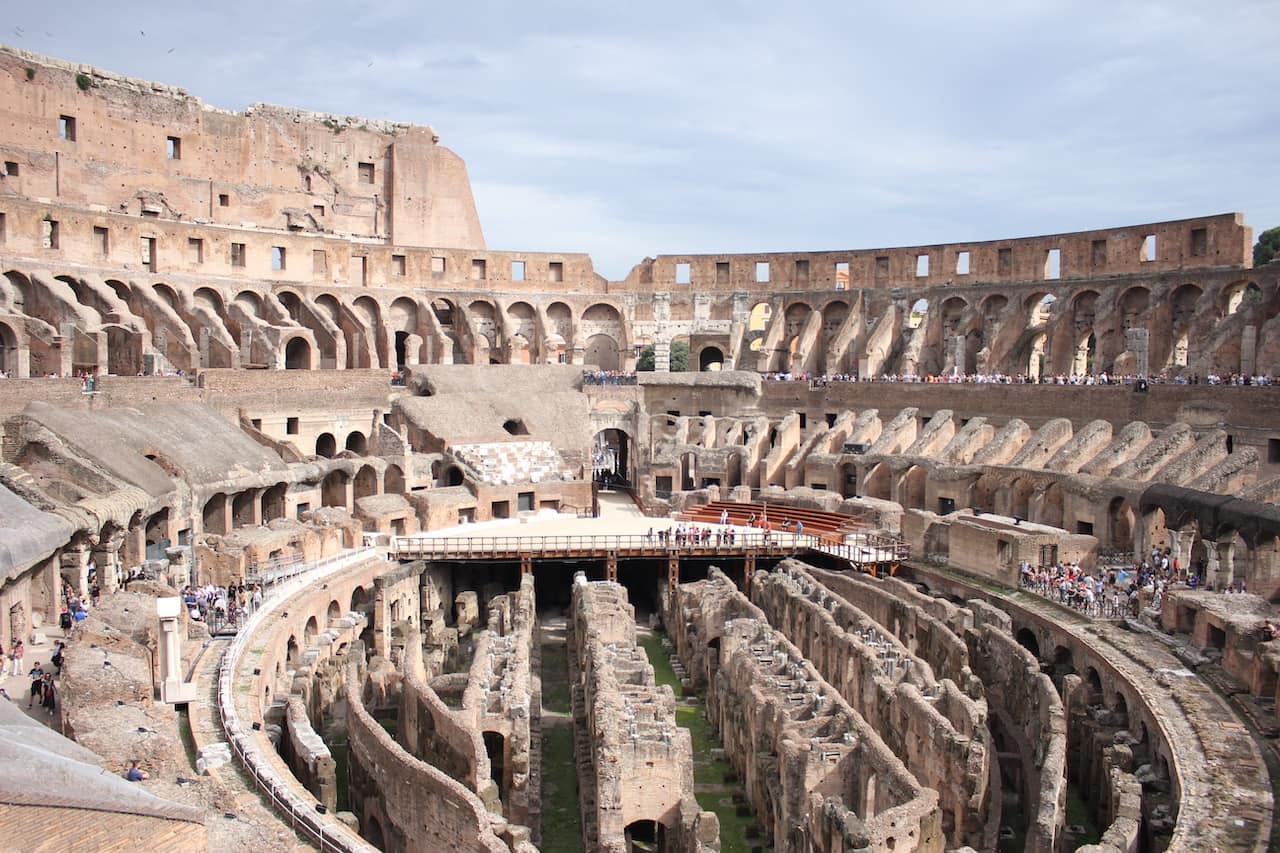 How To Get to the Colosseum by neighbourhood ?

How to get from Vatican to Colosseum
The Metro with a change at Termini is likely to be faster and certainly cheaper than a taxi. With Rome only have two metro lines and a train arriving every 5 minutes, it's an easy system to get your head around. Or the red 110 bus is another option, although it can be a busy bus and will take longer than the metro.
There are 6 ways to get from Trastevere to Colosseum; bus, tram, taxi, town car or foot.
The 75 bus line goes between the two and will take only 13 minutes, but remember to buy you ticket bus before getting on it. Catch the 75 bus via Colosseo 75 for a small fee or a taxi will take you the 2.2 mile journey for between the locations.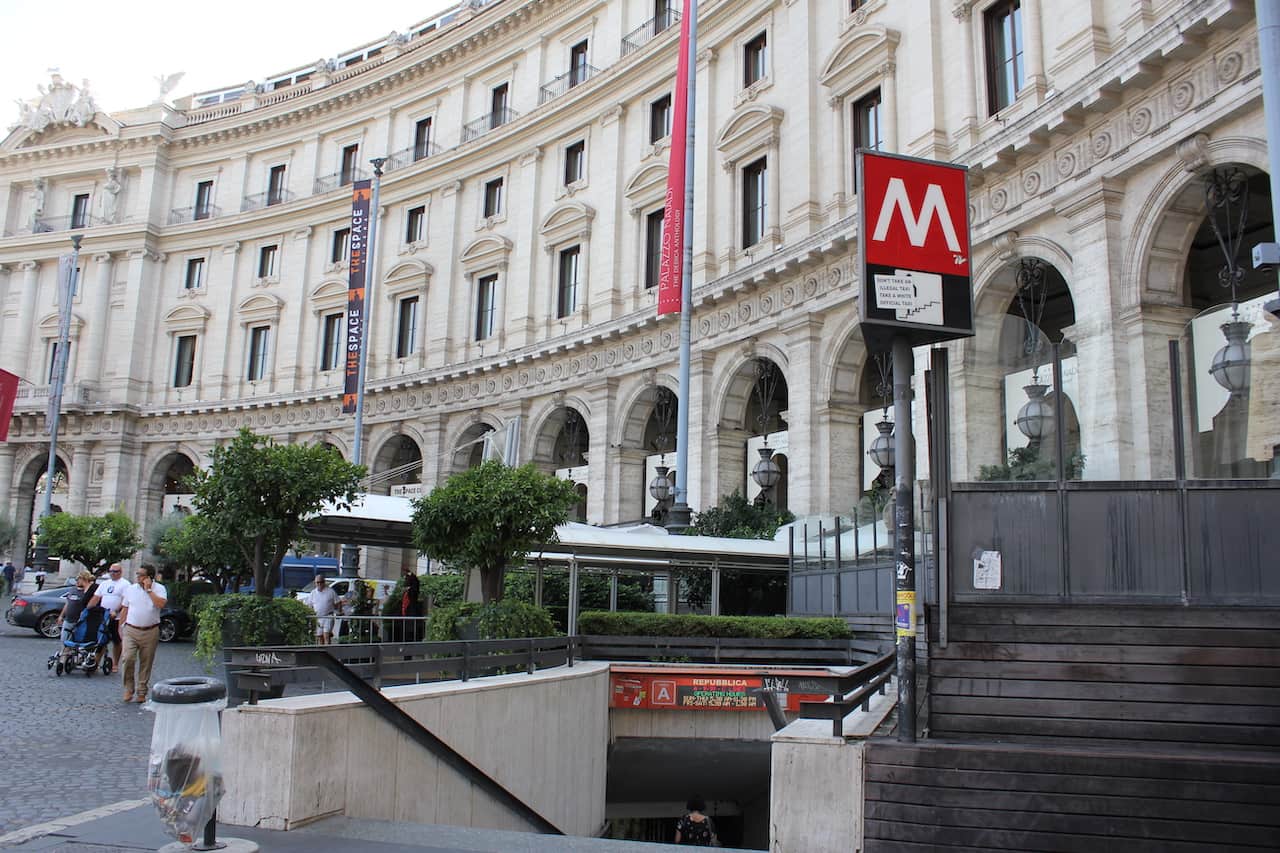 Take the 6 minute walk to Lucio Sestio, the subway arrives at the station every 20 minutes. Change stations at Termini and head to Colosseo, which will leave you just 2 minutes away from the Coliseum.
Or take the subway from Lucio Sestio to S.Giovanni and then get a 51, 85 or 87 bus to the Colosseo. A taxi ride will take around 10 minutes and be relatively low cost, although not as cheap as using public transport.
The number 75 and the N2 bus will take you directly from Porta S. Paolo to Celio Vibenna, this is 410 foot away from the Colosseum.
It is fairly easy to walk to the Colosseum from Garbatella and will take less than 30-minutes.
Aventine Hill is not an easy place to get to the Colosseum if you want to go via public transport but it's so close that the three minute taxi road is the best option. The 1.3 km walk will take roughly 15 minutes if you go through Via di Santa Prisca and down Via di San Gregorio.
Take the 5-minute subway journey from Flamino, change at Termini and then take a 3-minute trip to Colosseo. The subway trip takes less than 10- minutes and a taxi ride will take 6-minutes and will cost less than 10 euros.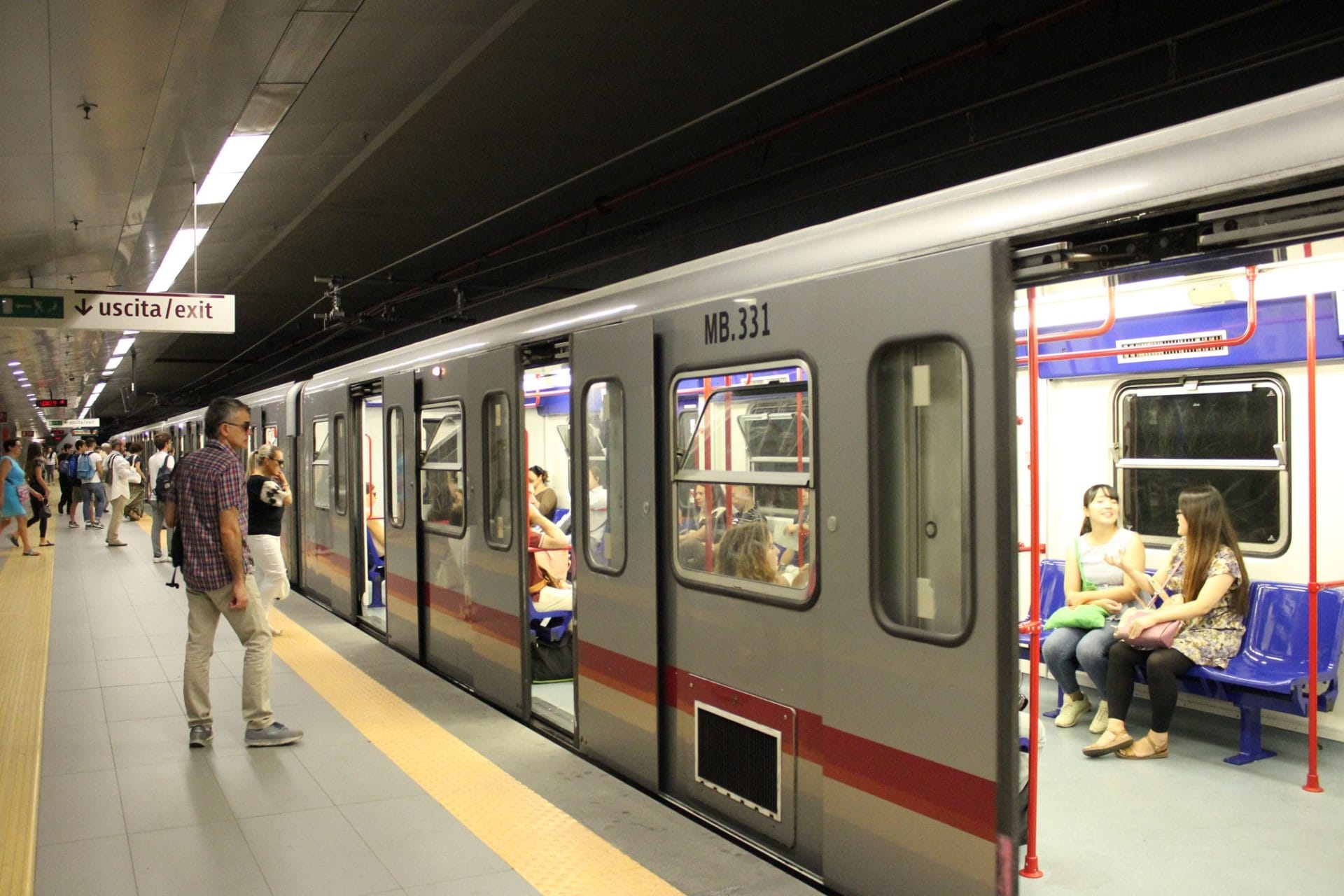 How to get from Rome Termini to Colosseum ?
Conclusion on where is the Roman Colosseum
Rome is such a beautiful and versatile city with a great public transport system. There are many ways of getting to the Colosseum whether it be by bus, metro, taxi or on foot.