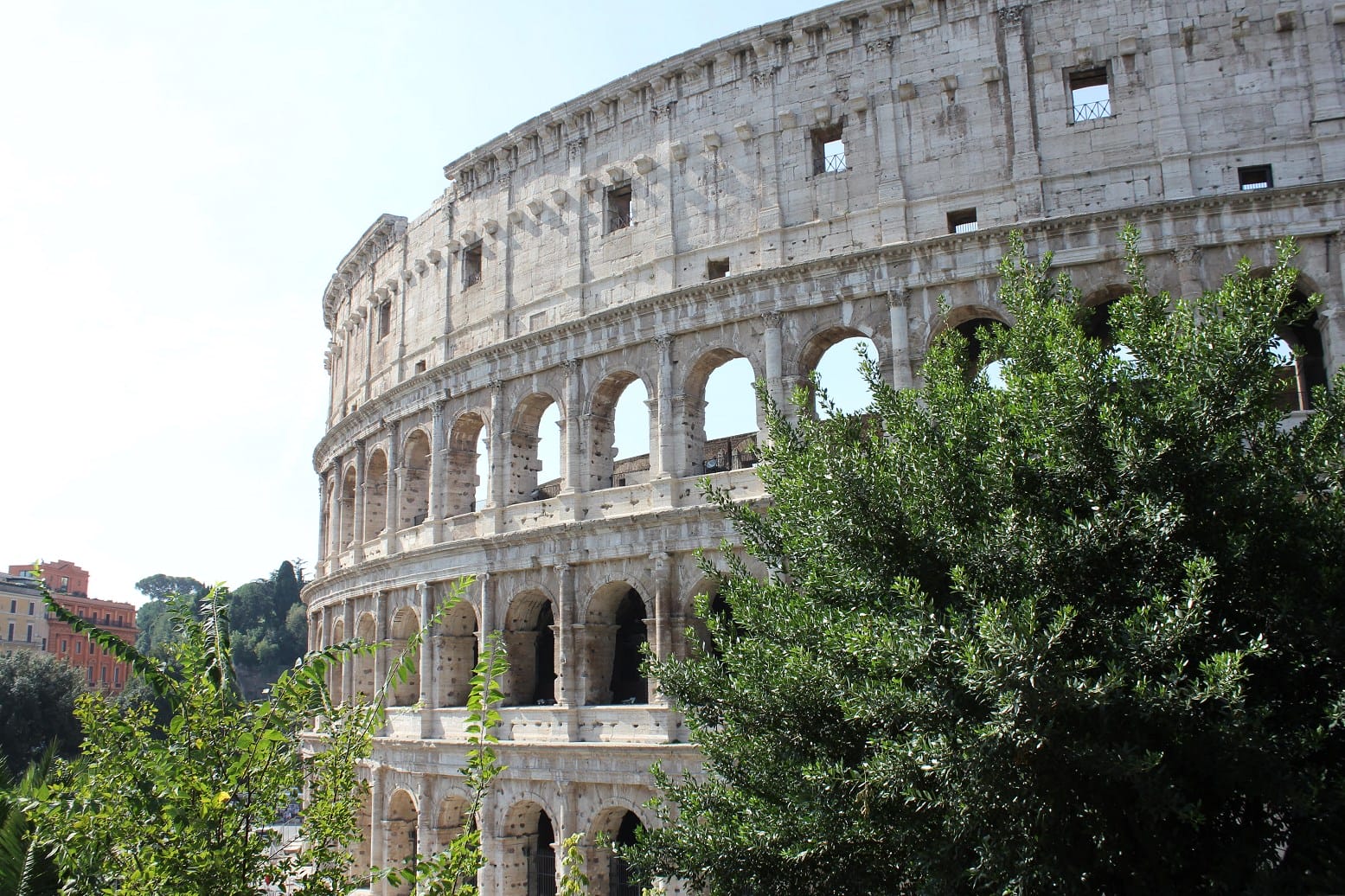 Best way to visit the Roman Colosseum – tours, tickets and travel pass
---
No matter how many times you've seen pictures of it or adored it in magnum opus productions like The Gladiator, seeing the grandeur of the Colosseum with your own eyes, especially for the very first time, is an experience you'll never forget.
A timeless symbol of power and courage, the Colosseum is the world's largest amphitheatre. It is also the most visited tourist attraction of Rome, and one of the world's seven wonders.
Visiting such an iconic historical site is always going to be an incredible experience.  But if you want your day to go as smoothly as possible, it's worth planning how to visit the Roman Colosseum in advance.
Here, we've covered everything you need to know about the best way to visit the Roman Colosseum. On 1st June 2018, some changes were made to the rules regarding the visiting hours and ticket reservations, but don't worry, you'll find all the updated information in this article.
Best way to visit the Roman Colosseum: Book your tickets in advance
This stunning amphitheatre used to accommodate over 50,000 excited spectators, eager to witness ferocious Gladiators. But now, only 3,000 people can be in the Colosseum at any given time. This means there's almost always huge ticket queues outside the attraction, with hundreds of tourists waiting to buy tickets and enter the Colosseum.
Due to it popularity, it's not just highly recommended, but almost necessary to buy tickets online, if you don't want to spend hours waiting in line that is.
You can buy your tickets direct through our partner site, and save yourself hours of queueing time. Whether you opt for a ticket with a set entrance time, or an open ticket, you won't have to worry about battling your way through the crowds to the ticket counter on the day of your visit.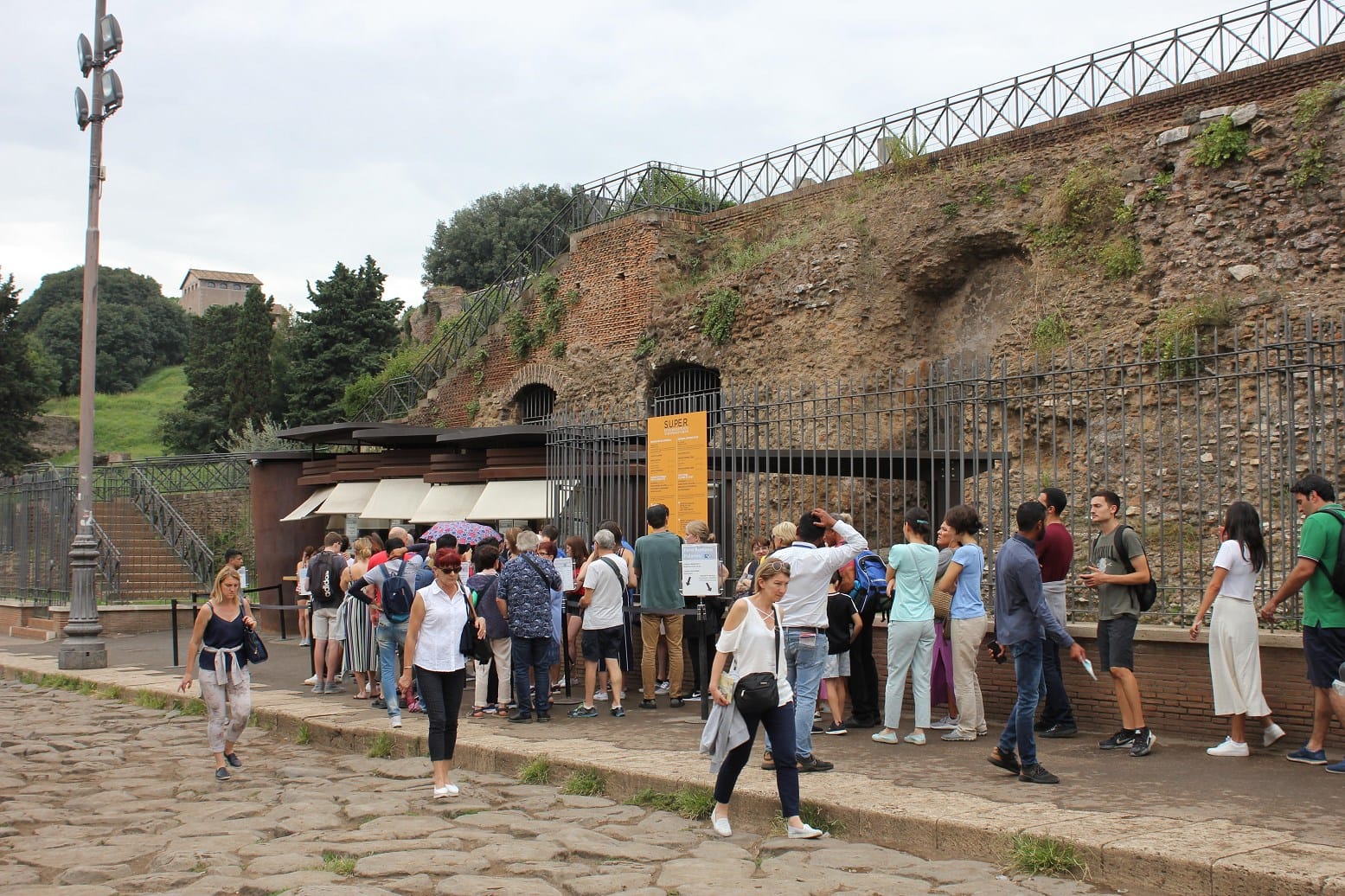 Best time to visit the Roman Colosseum ?
First, if you want a less crowded and not-so-intensely-hot Colosseum experience, then you should consider planning your visit outside of the summer months. Besides, between October and March is a great time to go – it's cooler, and much less busy.
No matter what time of year you visit, if you can help it, try to avoid visiting the Colosseum on a weekend. Weekends are always ridiculously crowded, and the same goes for Fridays, so it's best to plan your visit sometime between Monday and Thursday.
As for what time to visit, try and get there for opening Colosseum hours (around 8:30 in the morning) or an hour or two before close. These are the quietest times.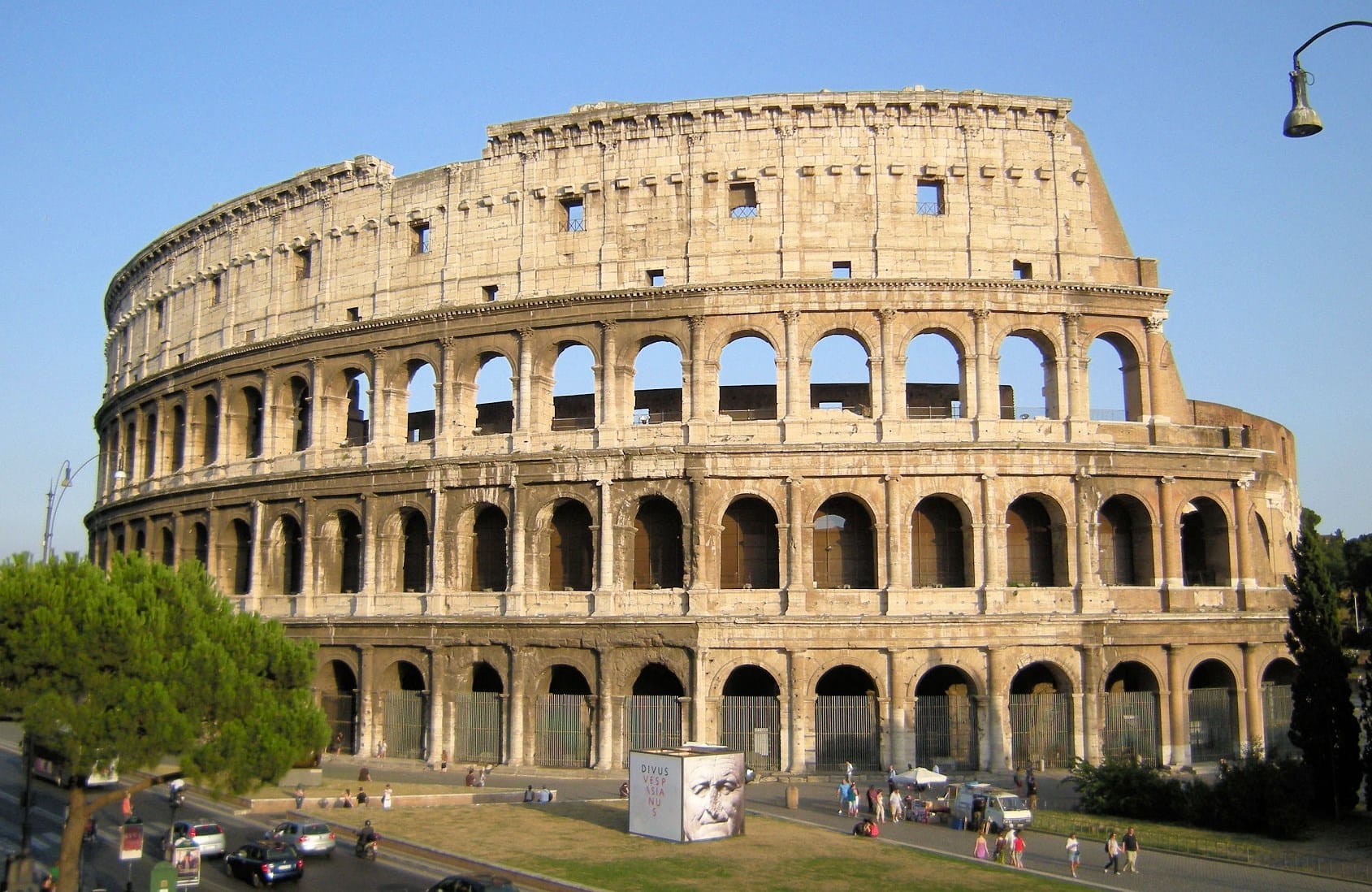 Why you should buy a Colosseum ticket with a set entrance time ?

While making online reservations, you can either buy an open ticket that allows you to access the Colosseum once, any time of the day post 2 PM or you can buy a ticket with a set entrance time here. With a set entrance ticket, you choose a fixed time to visit, and at that time you'll need to arrive at your allocated gate (which will be written on the ticket).
Buying a ticket with a set entrance time is considered to be the best way to visit the Roman Colosseum. Especially since morning slots are available only if you book via this option. Also, this is the cheapest type of ticket, so it's a win-win situation!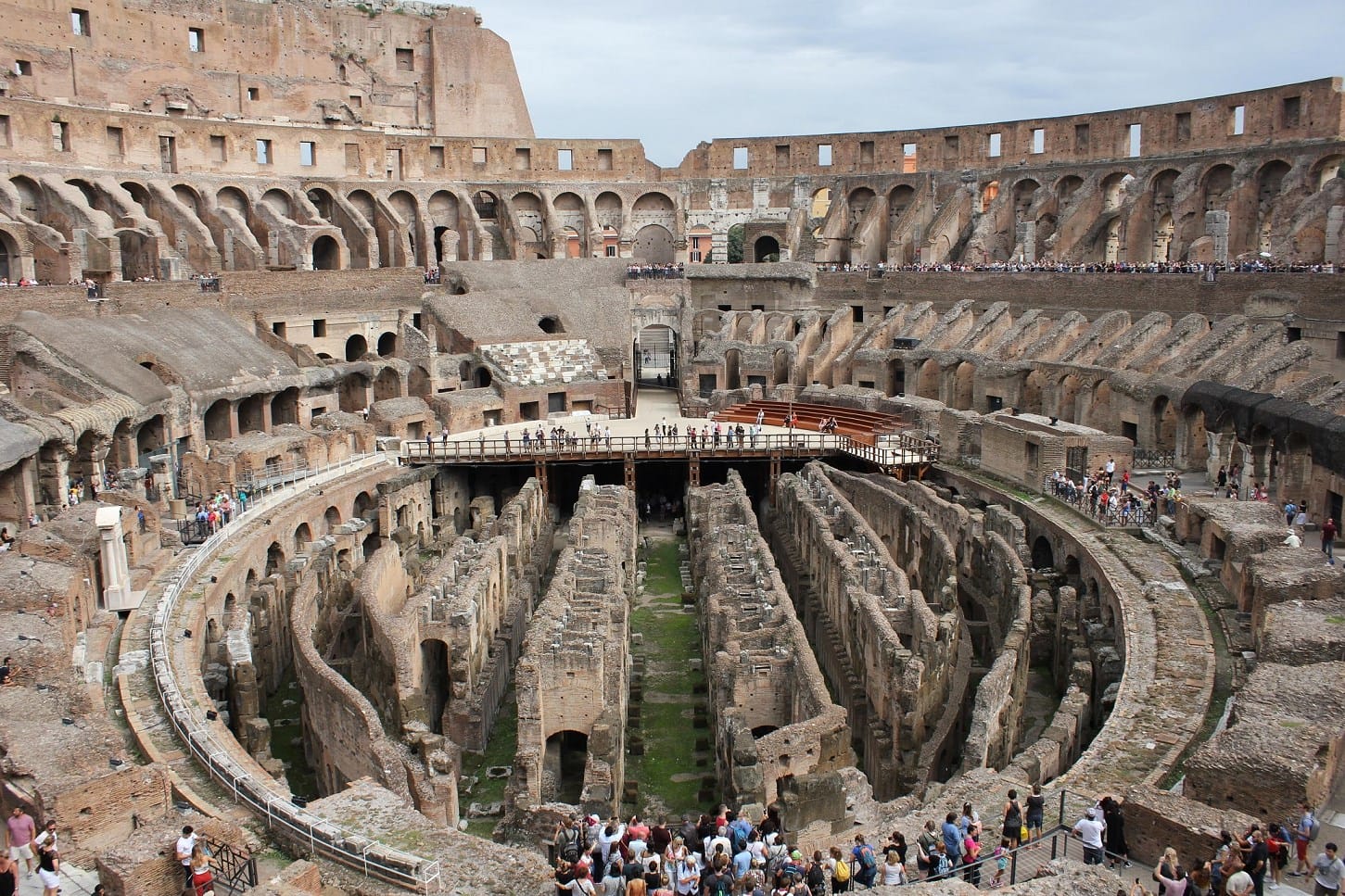 Are skip the line Colosseum tickets worth it ?
'Skip-the-line' tickets give you fast-track entrance to the Colosseum. But it's worth noting that even with this ticket you won't be able to skip the security check line, so you should allow some extra time for that.
Honestly, skip-the-line tickets are definitely worth considering, as you'll get priority entrance, which is going to save you at least an hour. And you can enter the Colosseum any time after 2pm.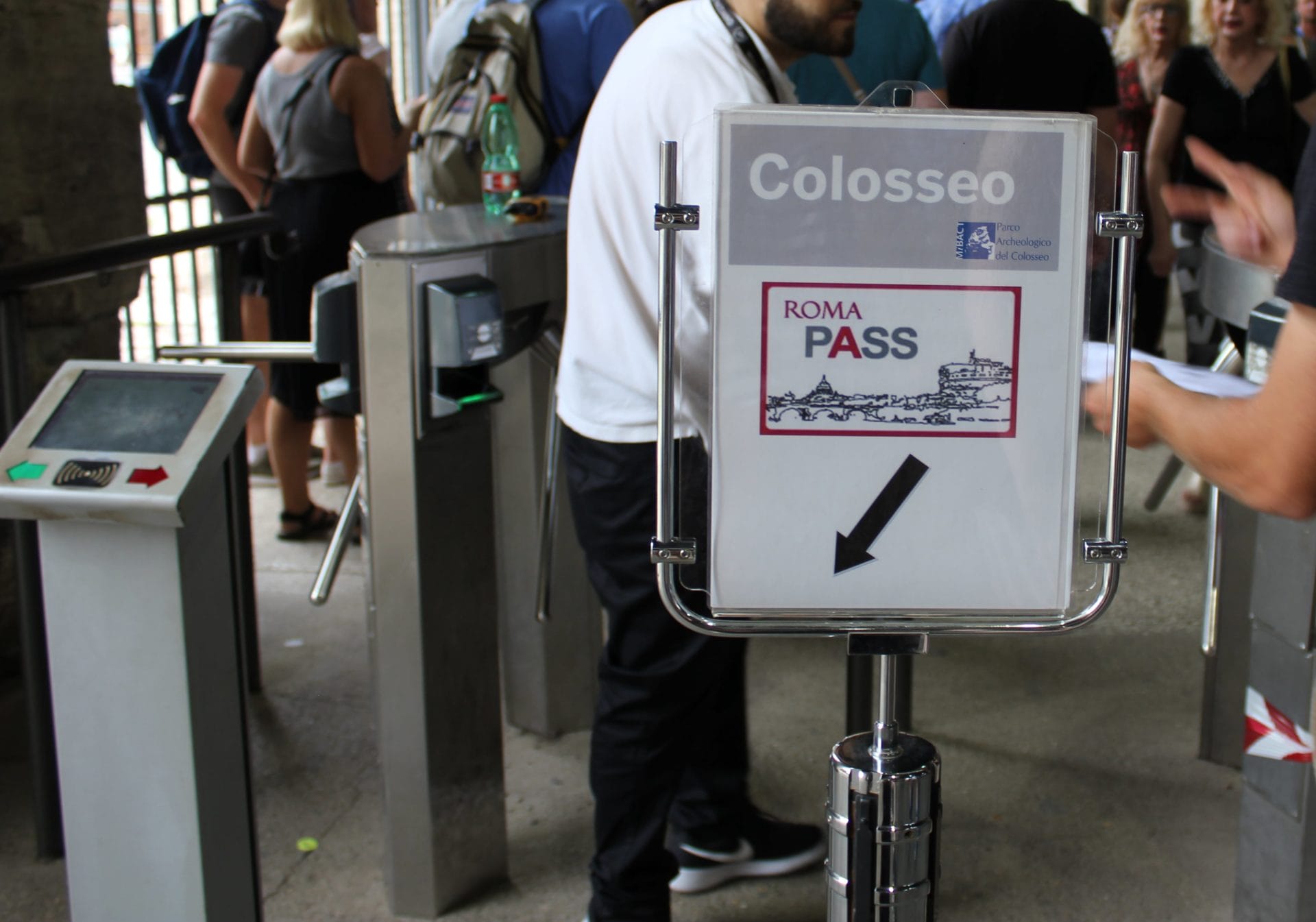 Best way to visit the Roman Colosseum:

Book a full Colosseum tour
To get the most of your visit, you should consider a complete tour that include the Colosseum, Roman Forum and the Palatine Hill. Here's the different options:
Colosseum, Roman Forum & Palatine guided tour
Sure you can explore these 3 spectacular sites on your own, but with a tour you'll have a knowledgeable guide at your disposal. Your guide can tell you everything about the history and architecture. So, the best way to visit the Roman Colosseum and the other two nearby attractions is by booking a full tour via a trustworthy website.
In other words, the tour guides will take you back in time and recreate what if really felt like to be on these sites hundreds of years ago. Plus, with a tour you'll glide straight past any queues. And with someone else taking care of all the planning for you, your day will be completely hassle free.
Colosseum, Roman Forum & Palatine audio tour
If you better want to enjoy the Roman monuments by your own, while enjoying history comments, you should try the audio guide tour.
Take the advantage of a 2 days ticket to visit the Colosseum, the Roman Forum and the Palatine Hill with an audio guide and book here.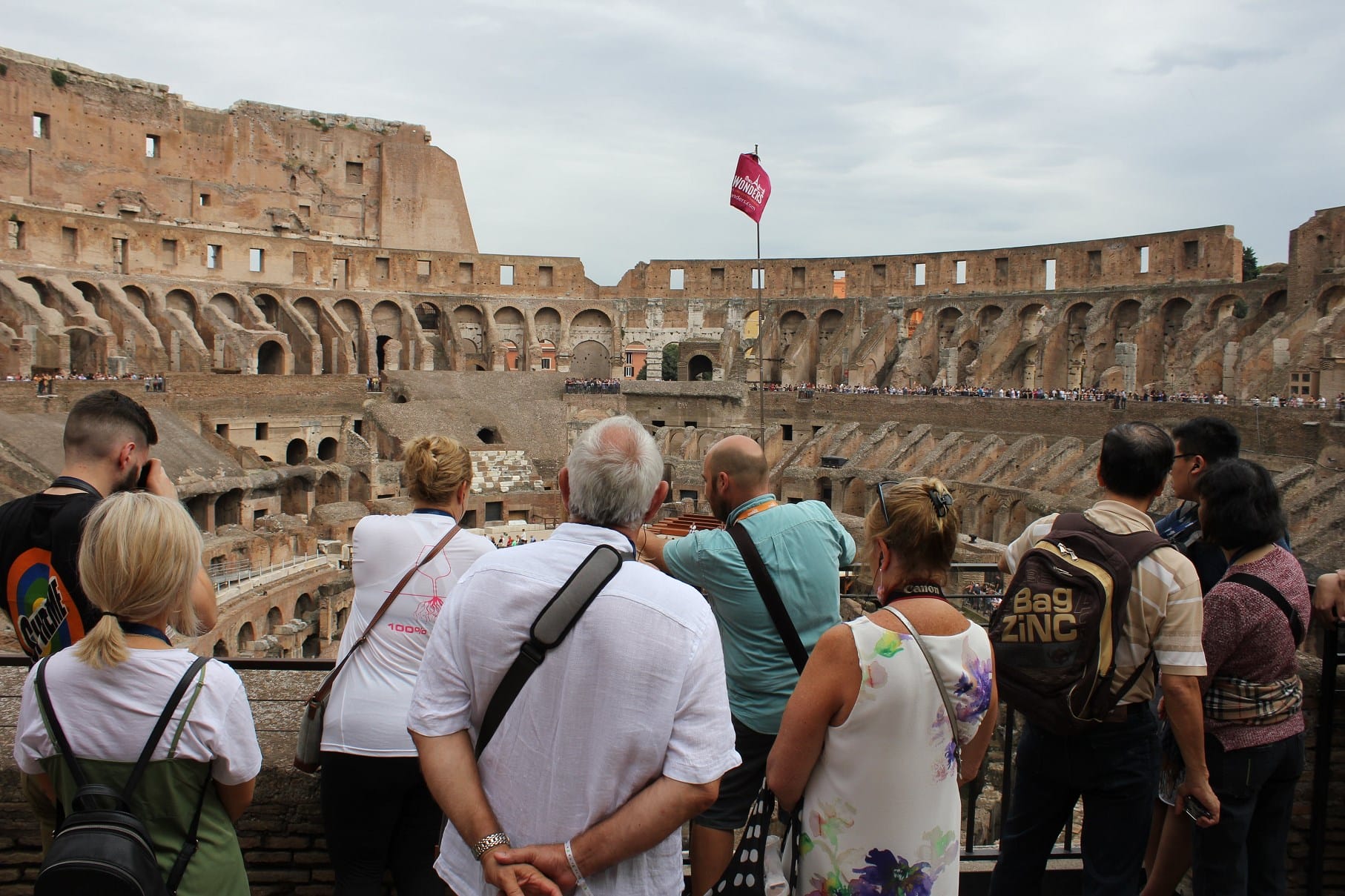 What guided Colosseum tours are there ?
There are so many different kinds of Colosseum tours that it really depends on what you are looking for. Trying to sort them all and find the best ones can take up a lot of time. So you can narrow down your search by deciding what type of tour you'd like to go on.
Here are some of the most popular Colosseum tours:
Colosseum and Arena Floor guided tour + access to the Roman Forum and Palatine
Visiting the Colosseum does not necessarily include all the amphitheatre areas. You can choose to explore off-limited access such as the Arena Floor and follow your guide stories. You will get an access to the Roman Forum ands Palatine Hill as well. Join this tour by booking online here.
Colosseum Underground and Arena Floor Access
These tours allow you to explore the underground chambers of the amphitheatre as well as the arena floor. What makes this tour so special is that these areas can't actually be accessed by the general public. So you'll be getting access to areas exclusive to tour groups. After the Colosseum you'll also get to visit the Roman Forum and Palatine Hill. Book your guided tour here.
Access the monument after everyone has left and admire its beauty and grandeur under the light of the stars. These tour also allow you to explore the underground chambers and the arena floor.
The 3 hours guided tour of Colosseum, Roman Forum and Palatine Hill
Enjoy historical comments of the past 2000 years while visiting those Ancient Rome monuments with an english expert guide. This classic guided tour will give you a complete knowledge of what happened at this time. It's definitely worth it to book this tour if you want to go deeper in Roman History.
Colosseum Tour Combined with Other Roman Attractions
A lot of tours fall under this category. You can pick a tour based on what attractions you'd be most interested in visiting. Usually, people choose tours that combine the Colosseum, the Roman Forum and Palatine Hill with St. Peter's Basilica and the Vatican Museums. Book a full day Vatican and Colosseum tour here.
If you better want a pretty popular tour that include attractions like Trevi Fountain and the Pantheon, you can book here.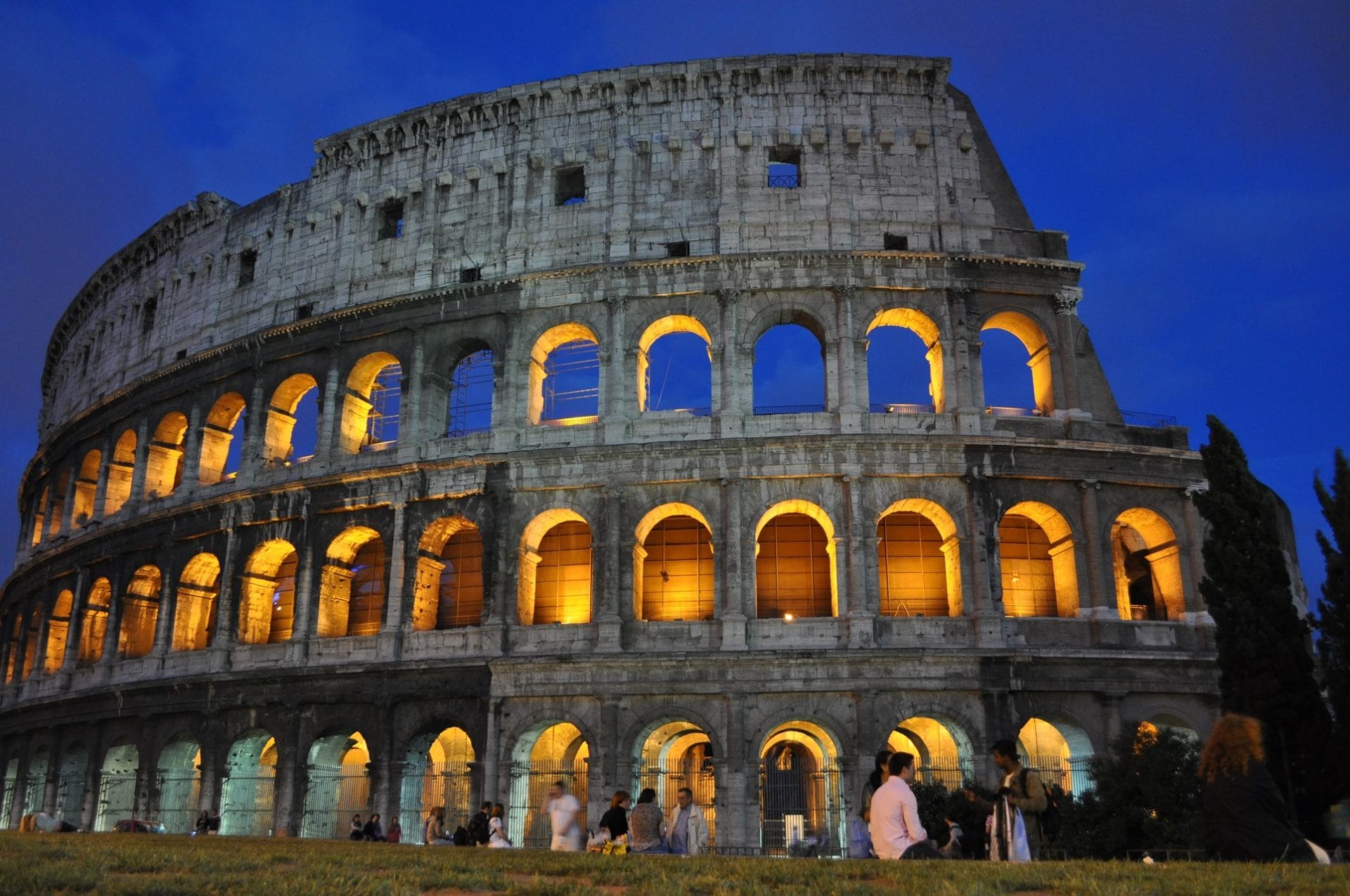 Combine your Colosseum visit with other Vatican attractions
Many tourists want to make the most of their time in Rome, and wonder how to visit the Roman Colosseum in a way that'll also allow them to visit other Vatican attractions.
So you'll be pleased to hear, you can easily combine a visit to the Colosseum with other Vatican attractions like St. Peter's Basilica, the Sistine Chapel and the Vatican Museums.
If you want to enjoy a full day visiting the Colosseum and Roman Forum combined with a complete Vatican attractions tours while avoiding the queue, book your ticket bellow:
If you plan on doing it yourself, you'll need to buy all of your admission tickets. The Colosseum tickets (both open tickets and set-entrance tickets) include entry to the Roman Forum and Palatine Hill, so you'll only need one ticket for these three attractions.
As for the other Vatican attractions, entry to St. Peter's Basilica is free, but you'll have to buy a ticket for the Vatican Museums which includes entry to the Sistine Chapel as well.
Your Colosseum ticket will be valid for two days. Believe me, you're going to need those two days to visit the Colosseum, the Roman Forum and Palatine Hill. Trying to squeeze them all into one day is possible, just, but it will be a race against time, and you won't be able to fully take in the sights.
So once you've spent two days exploring the Colosseum and the two nearest attractions, then you can spend the next day visiting the Vatican. It means attractions like St. Peter's Basilica, the Vatican Museums and the Sistine Chapel (in that order). You can do this on your own or you can buy a tour package available online and visit all these attractions as part of a small group tour.
Best way to Visit the Roman Colosseum: Organize your visiting days
If you want to combine Vatican and Coliseum in one day because your time is limited in Rome, keep in mind that it will be a very busy and tired day. But you will see the main attractions of Rome, that definitely worth it.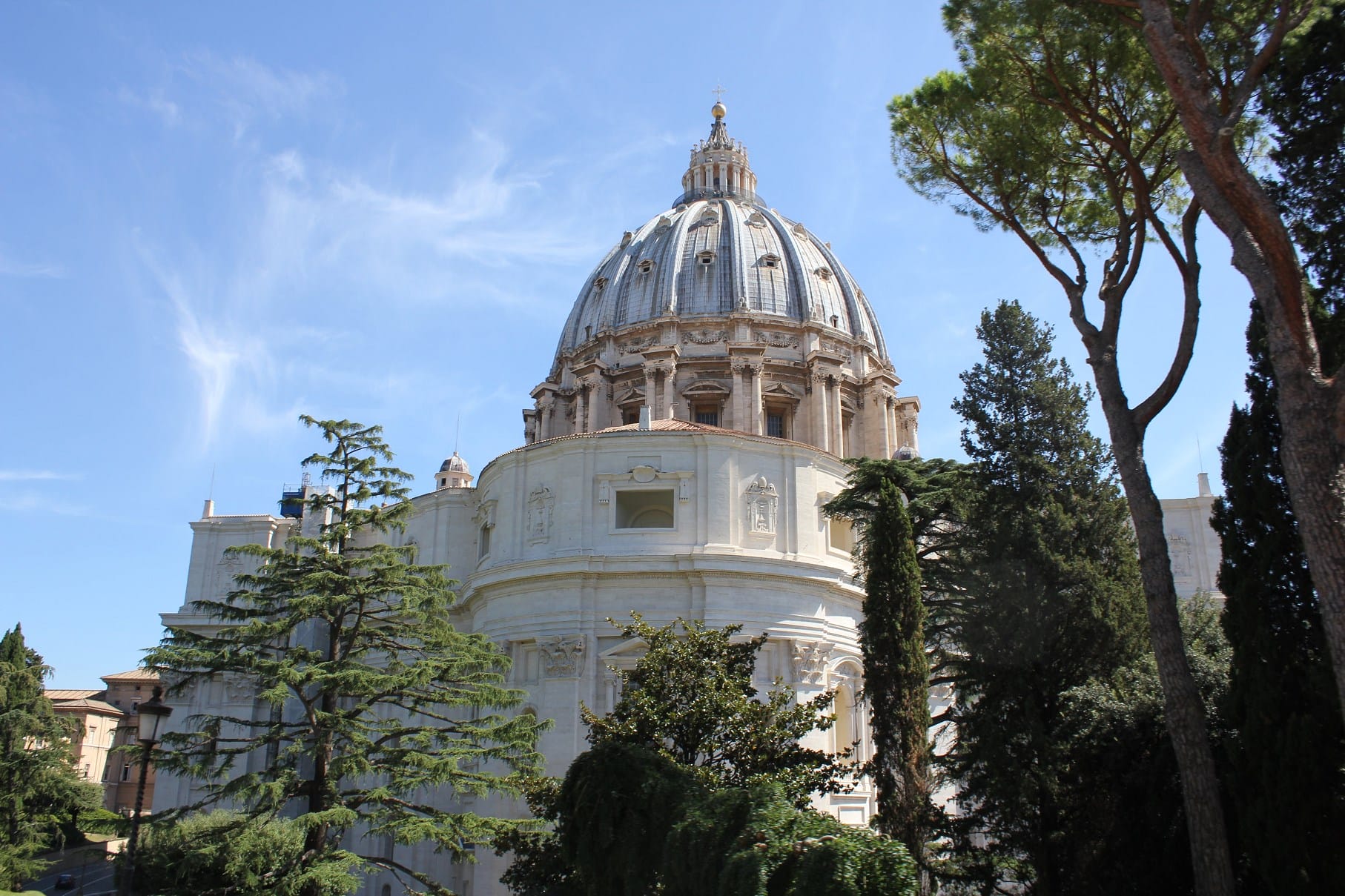 Is the Roma Pass worth it to visit the Roman Colosseum ?
You can use your Roma Pass to visit the Colosseum, and one other attraction for free, but it also entitles you to discounted tickets for any other Vatican attractions you want to visit.
So if you're planning on making the most of your time in Rome and visiting as many attractions as you can, the Roma Pass will definitely save you money.
But it's not worth it just for a Colosseum visit alone. And it's also not going to save you any money on most tours.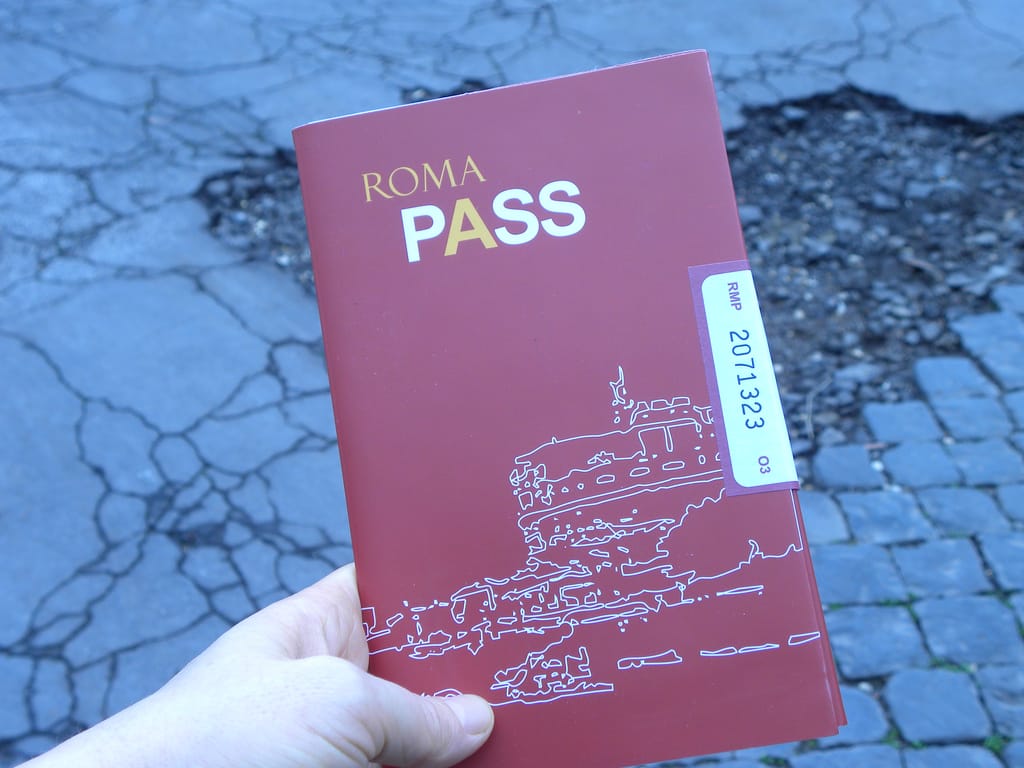 Hopefully, you've now got a better idea of how to visit the Roman Colosseum. That's why try to visit at off-peak times, and consider which ticket or tour is best for you. You can already book your official Colosseum tickets here, and save time on the day.